Every month the Canadian board members put together a newsletter to bring to you what's happening at the Kuwala Campus in Malawi. This is your chance to see how the school is progressing month after month and the direct results your donation is having on the impact of teenage girls in Africa.
The following list is the print-friendly format that can be downloaded, shared, and printed using Adobe's PDF reader. This version of the newsletter has additional content not found in Stories and is a perfect format to read on an iPad. Enjoy.
---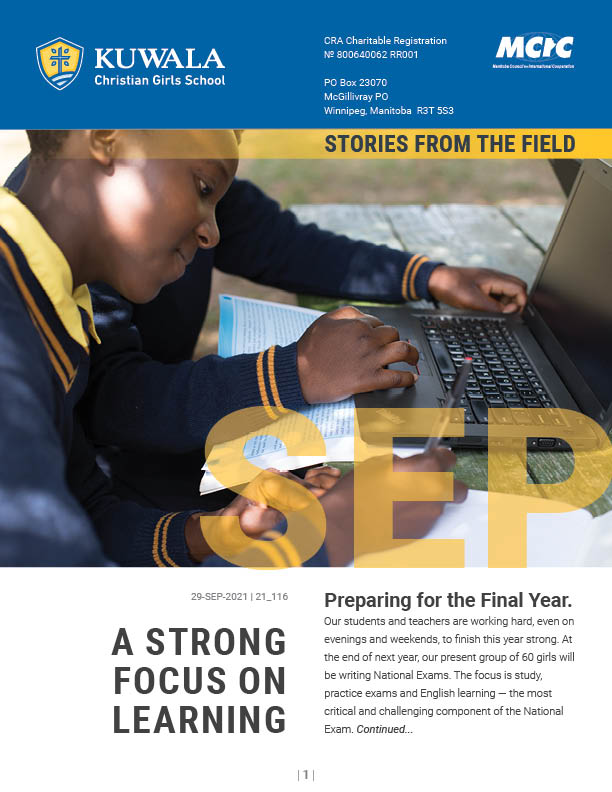 Sep-2021
A strong focus on learning
In this fall edition, the girls are back and using computers as a study tool. Huge crowds showed up for the entrance exams, and construction on St. Peter's Assembly Hall is more than just bricks and mortar.
---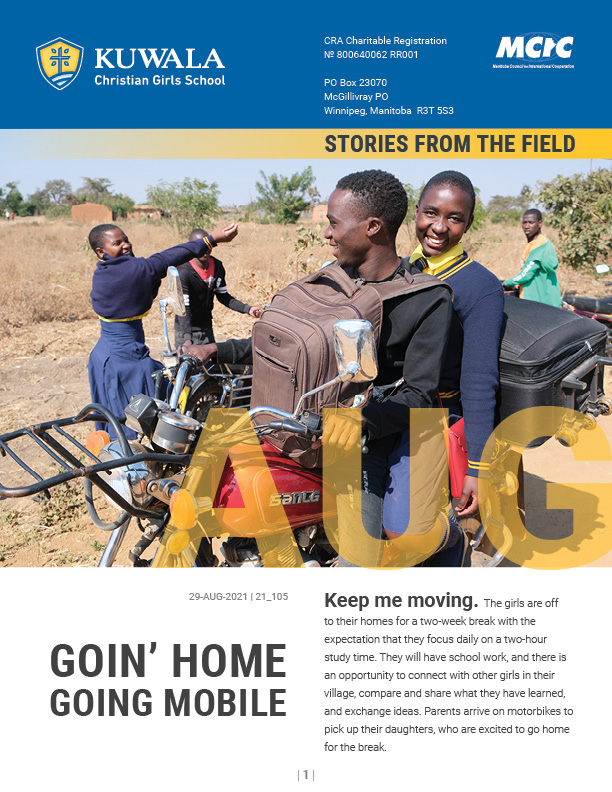 Aug-2021
Goin' home, going mobile
The Kuwala girls are taking a break and going home for the end of the summer for a few weeks.
In this issue, we meet the culinary team and they share their life story. The students continue to pay it forward by visiting the village as part of their Outreach program.
---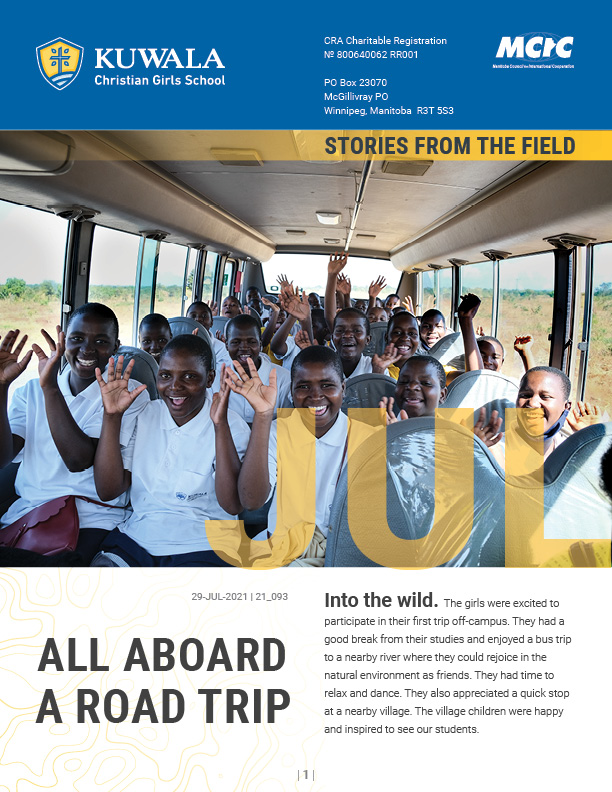 July-2021
All aboard, a road trip.
Our Kuwala girls step into Africa's wild countryside on their first-ever road trip. Also in this issue, you will learn how the students' commitment to give back results in pints of blood. Come read with us as McSensio Raphael discusses what Kuwala means to him personally.
---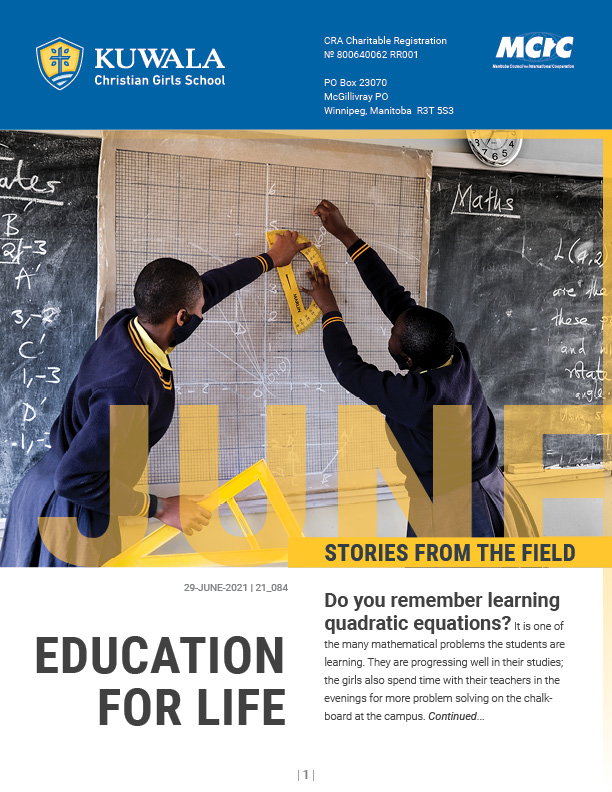 JUNE-2021
Education for life.
In this issue, we are showcasing quadratic equations, William Shakespeare's Macbeth, and Sports Days—all study and no play is not much fun!
---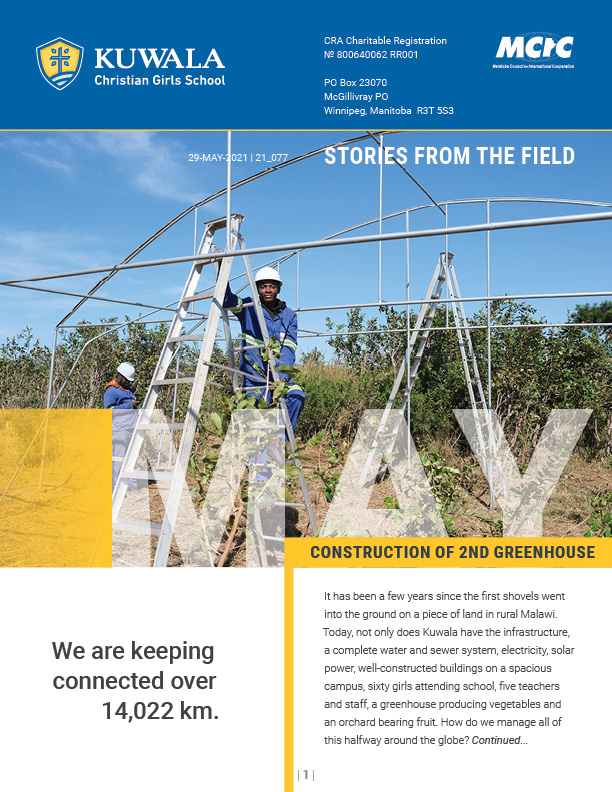 MAY-2021
We are keeping connected over 14,002 km.
In this issue, we explore some of the ways we stay connected to our Malawian team in order to bring you monthly updates.
---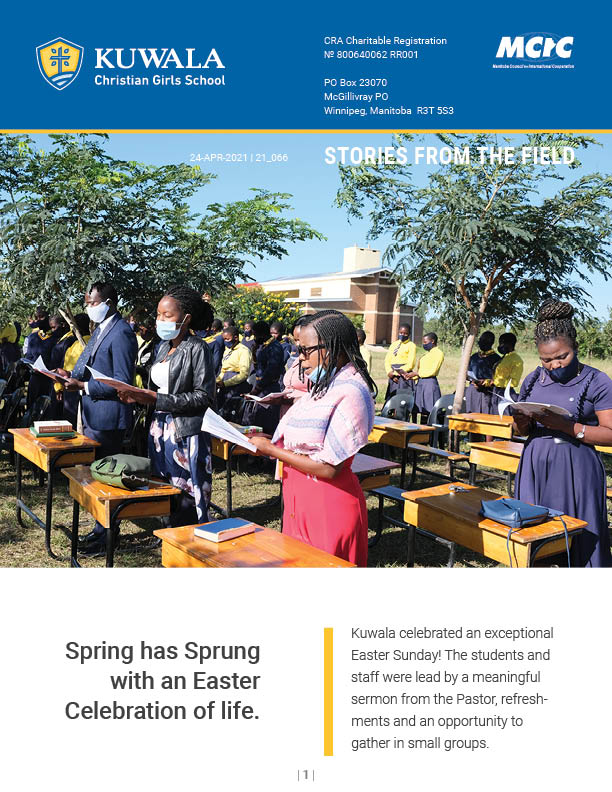 APR-2021
Spring has sprung.
Kuwala celebrated an exceptional Easter Sunday! The students and staff were lead by a meaningful sermon from the Pastor, refreshments and an opportunity to gather in small groups.
Click the button to download a print-friendly version of the newsletter. 1.4MB download.
---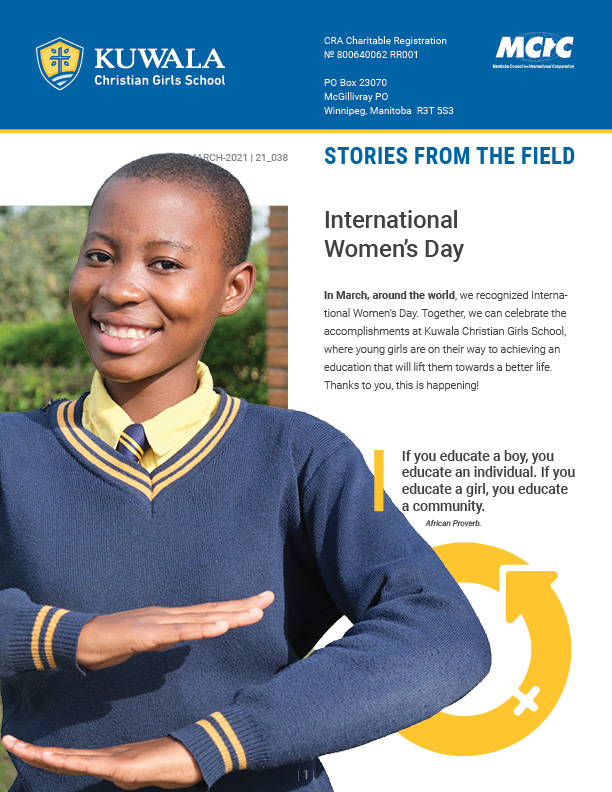 March-2021
International Women's Day.
In March, around the world, we recognized International Women's Day. Together, we can celebrate the accomplishments at Kuwala Christian Girls School, where young girls are on their way to achieving an education that will lift them towards a better life.
Click the button to download a print-friendly version of the newsletter. 2.1 MB download.
---