Every month the Canadian board members put together a newsletter to bring to you what's happening at the Kuwala Campus in Malawi. This is your chance to see how the school is progressing month after month and the direct results your donation is having on the impact of teenage girls in Africa. The newsletter is published at the end of the month and all episodes of these newsletters can be found on the website under Stories in the top navigation of this site. In response to our readership, many have expressed a requirement to print these newsletters.
We are responding to our readership by providing an alternative way to read this content. The following list is the print-friendly format that can be downloaded, shared, and printed using Adobe's PDF reader. This version of the newsletter has additional content not found in Stories and is a perfect format to read on an iPad. Enjoy.
---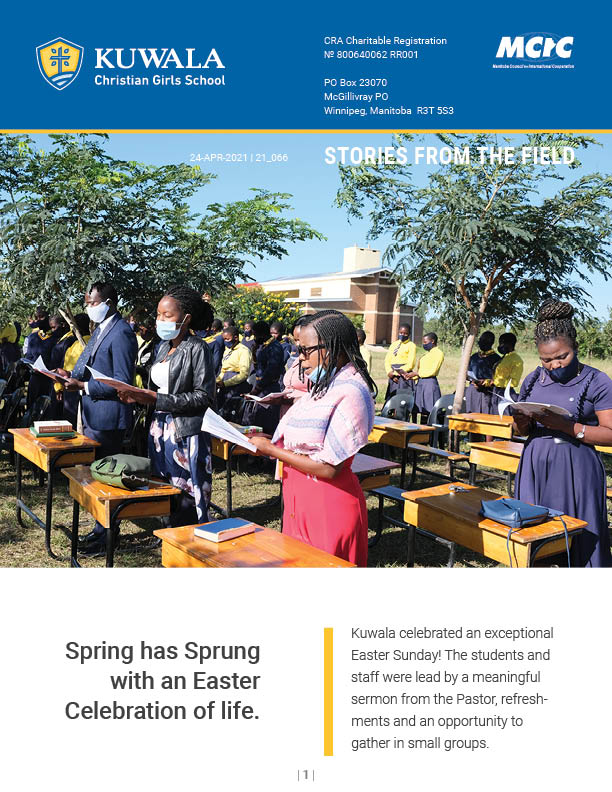 APR-2021
Spring has sprung.
Kuwala celebrated an exceptional Easter Sunday! The students and staff were lead by a meaningful sermon from the Pastor, refreshments and an opportunity to gather in small groups.
Click the button to download a print-friendly version of the newsletter. 1.4MB download.
---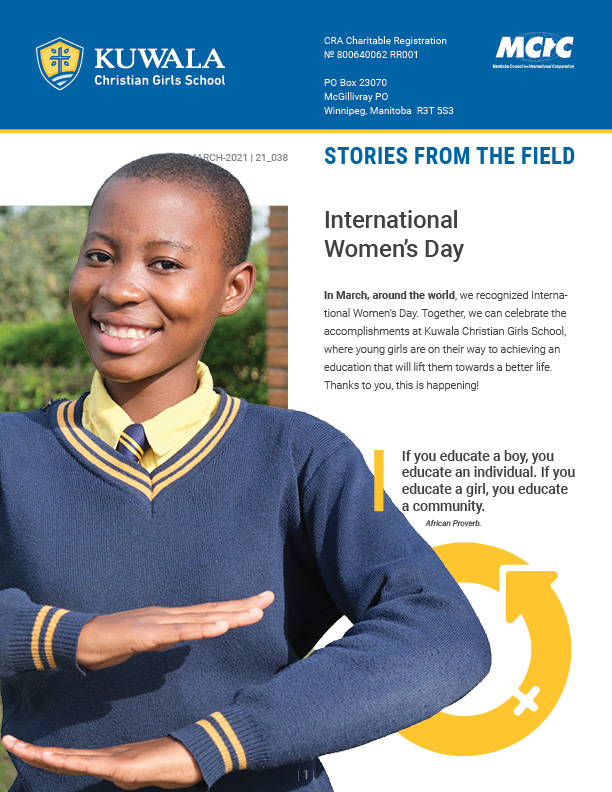 March-2021
International Women's Day.
In March, around the world, we recognized International Women's Day. Together, we can celebrate the accomplishments at Kuwala Christian Girls School, where young girls are on their way to achieving an education that will lift them towards a better life.
Click the button to download a print-friendly version of the newsletter. 2.1 MB download.
---