Campus Life at Kuwala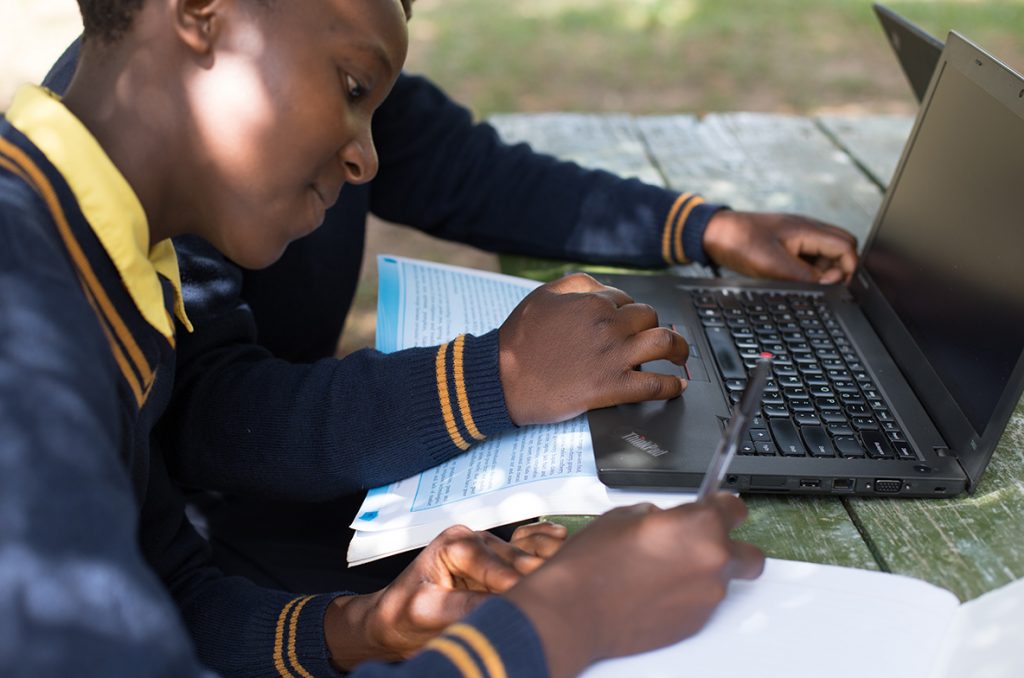 Our education stream is consistent with the National Malawian School curriculum, with all students participating in the national exams required for passing grades.  The school is designed to offer a secondary education program for Malawian Forms One through Four (consistent with grades 9-12 in Canada). Kuwala teachers are all Malawian certified teachers qualified to deliver these Forms of the curriculum.
Beyond the core education, our students learn how to live and operate in a thoroughly modern environment, with most of our students for the first time experiencing secure housing, modern washrooms and bedrooms, regular meals through our cafeteria, access to electricity and a modern school curriculum.  Additional development in the areas of horticulture and sports compliments their overall development. 
The school has 13 classes: English, literature, Chichewa language and literature, mathematics, physics, chemistry, history, geography, social studies, biology, agriculture, bible studies, and computer studies. All students in junior secondary school take Form One and Two.
In Form Three and Four, students continue to take the required courses in; agriculture, biology, mathematics, English language and literature, and Chichewa language and literature. Students then select their elective courses in; chemistry/physics, geography/history, and social studies/bible studies.
Malawi curriculum and exams
Upon completing Form 4, students write MSCE exams (Malawi School Certificate of Education). Successful Kuwala students are awarded the MSCE Certificate. Unsuccessful students earn a Certificate of Completion, recognizing the milestone. The emphasis here is on knowledge, skills and values acquired by secondary school students, not the number of public examinations passed.
Bible Pedagogy
As a Christian school, we work to provide an environment based on values that will assist in establishing the foundation for a successful life and nurture our students to reach their full potential as an individual created in God's image.
A syllabus-based textbook guides students to read a verse from a Good News Bible. After reading the verse, the teacher asks the students to paraphrase in their own words the meaning. Different groups present their thoughts, and the teacher clarifies, using a teacher's guide, what the verse means. Students also read stories from the bible, and the teacher asks questions to see if the students understand the stories.
The school's general timetable also has extra-curricular activities such as; prayers every Friday and Monday after classes, sports (netball, volleyball, football, frisbee,) and other indoor games like chess, draft, and Bawo. 
Storytelling
On weekends the girls have self-studies, study circles which involve a subject at a time and sports in the afternoon hours while dinner waits. On Sundays, the girls have prayers and sports in the afternoon. The girls have a barber day every third week of the month to keep their hair as short as possible.
Service day, every Wednesday, is work around campus. Activities include; helping with landscaping, caring for plants in the school garden, and caring for and planting trees; the girls are encouraged to give back to the village by teaching the younger children.
Once a term, the girls go out to a nearby market to top up their groceries and other necessities and learn things through observation. There are also general interest craft classes where each student practices with their knitting kits.