Our goal is to provide education to girls in one of the poorest nations in the world knowing this will measurably improve the lives of their families, their villages and their country. Our students come from a disadvantaged background who without Kuwala Christian Girls School would be extremely challenged to gain a quality education and break the cycle of poverty.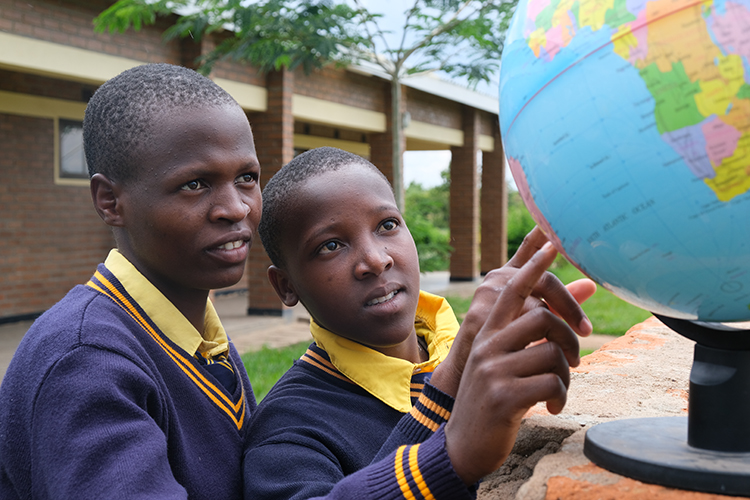 Malawian school board
We have built and operate a Christian school consistent with other National Secondary level rated schools which are the highest-ranked schools with boarding facilities in Malawi. Typically this level of school is available only to 1% of the school-aged population and beyond the reach of our students who come from very disadvantaged backgrounds. Kuwala provides quality facilities, excellent teachers' nutritional meal plan, and secure housing. There is no charge to the students or their families with the program entirely supported by donations.
Program oversight
Our education stream is consistent with the National Malawian School curriculum with all students participating in the national exams required to achieve passing grades. The school is designed to offer a Secondary education program for Malawian Forms 1 through 4 (consistent with grades 9-12 in Canada).
Technology in the classroom
Kuwala Christian Girls School is in the process of introducing laptop computers for all students based on the generous support of a Canadian company. Kuwala is training the teachers in the use of A.R.E.S. – the African Ruggedized Education System which includes an enormous range of educational content and administrative tools for schools.
Teaching life skills
Beyond core education, our students learn how to live and operate in a fully modern environment with most of our students for the first time experiencing secure housing, modern washrooms and bedrooms, regular meals through our cafeteria, access to electricity and a modern school curriculum. Additional development in the areas of horticulture and sports compliments their overall development.
Christian values and beliefs
As a Christian School we work to provide an environment based on values that will assist in establishing the foundation for a successful life and nurture our students to reach their full potential as an individual created in God's image.