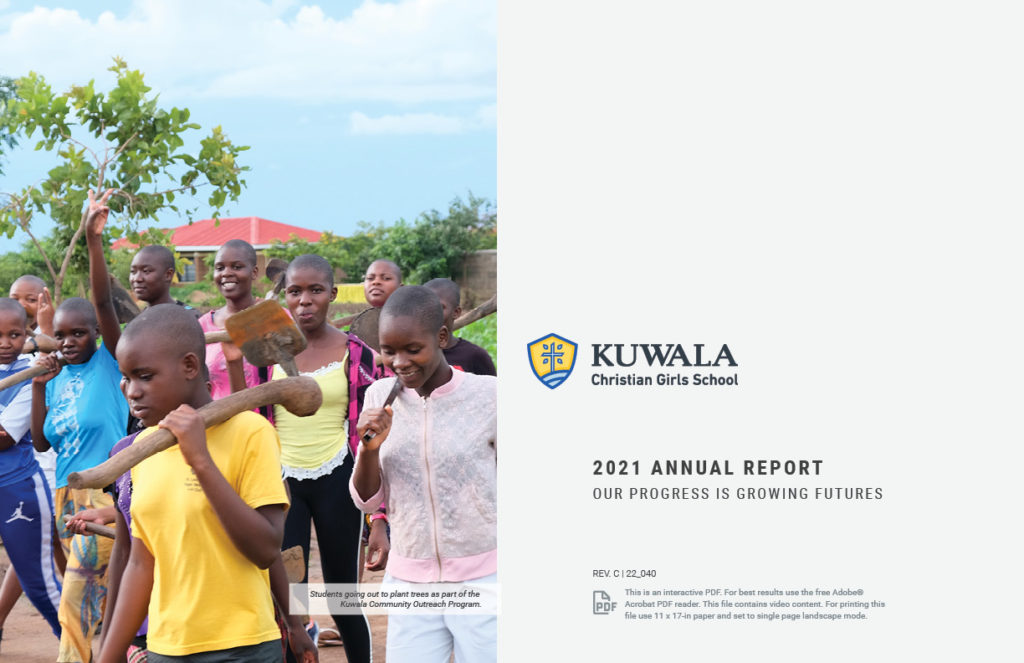 The accompanying financial statement of Kuwala Christian Girls School Inc., includes the statement of financial position as of December 31, 2021, and the statement of operations, statement of changes in net assets, cash flow statement for the year, and a summary of significant accounting policies. The financial audit is in accordance with Canadian accounting standards for not-for-profit organizations and charities and is conducted by an independent third party. The audited financial statement can be downloaded here.
https://www.kuwala.org/wp-content/uploads/2022/06/Kuwala-Christian-Girls-School-Financial-Statements-December-31-2021.pdf

The full report of the Campus operation and a summary of activities including capital projects past, current, and future can be reviewed by downloading the Annual Report in the button located below.
Kuwala's 2021 Annual Report as additional multi-media content (click to video icon to watch) and interviews with the Canadian, Malawian, and a Four 4 student.
Kuwala Christian Girls School is registered with the Canada Revenue Agency Charitable Registration Number: #800640062 RR001.
---