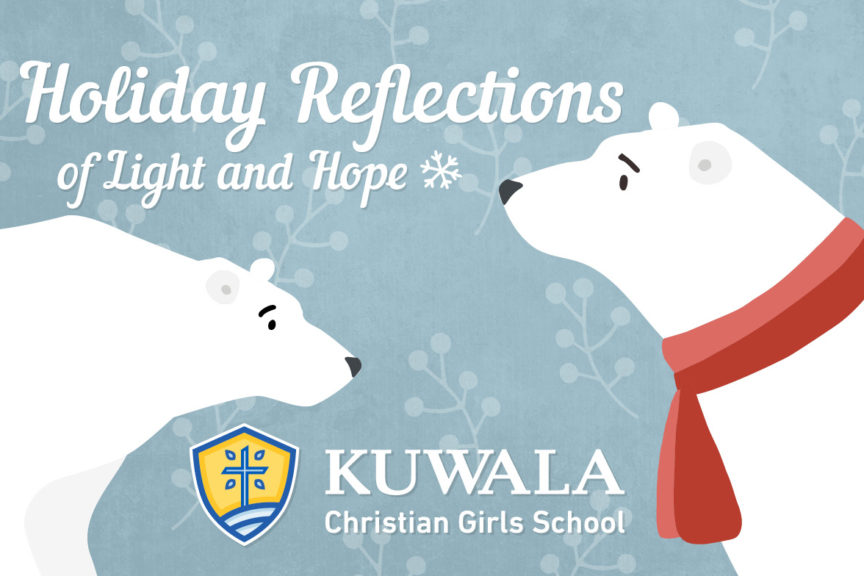 | Written by: Leslie Kinzel
SHARE
Oh what a year!
Kuwala Christian Girls School has continued to teach, build and grow during a year of challenges; a worldwide pandemic, drought, warmer than usual temperatures and famine in the school communities. Kuwala, meaning "light" in Chichewa, has been that; light is shining brightly for the 60 girls getting an education.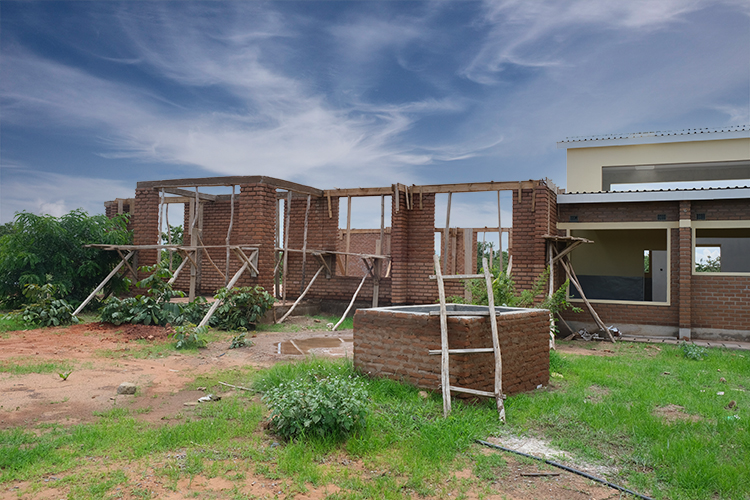 Warmth and light for a greenhouse that produced an abundance of tomatoes. A house for a teacher to live on campus, a cafeteria and assembly hall, and electricity and fencing fills the campus with light and security, keeping the girls safe and supported.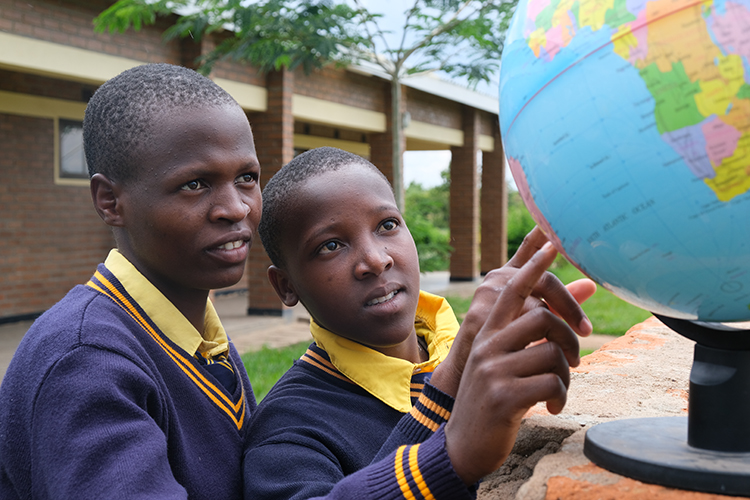 Kuwala has become a true beacon of light for the surrounding villages, and the world seems a little smaller when our girls shine. The girls recognize they have struggled but are grateful for their education. They have learned to love and realize that giving back is essential. During the Christmas season, the girls at Kuwala are looking beyond their campus and giving back to their communities. The surrounding villages are experiencing famine, and the girls are providing hope through these tough times with bags of rice.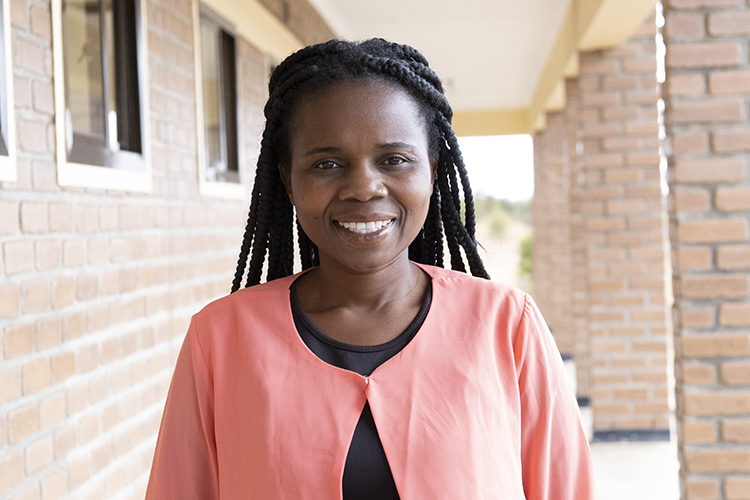 In 2020, giving back is vital, and for this, we are truly thankful. Kuwala Christian Girls School has also been extremely grateful for all our supporters, donors and partners. In the words of a Malawian board director and our partner on the ground in Malawi;
"2020 has been a challenging year. God's hand has been so generous. 2020 was a year that one couldn't just rely on her/his understanding because each day, each month, came with its challenges.
2020, a day, a week, a month, it was hard to determine what would happen; only God ultimately knew the plan and activities. I have learned that alone you cannot achieve much, but a team can..."
In December, the students and staff enjoyed a lovely Christmas dinner. They are going home for Christmas and will return in January, beginning a new year in Form 3. These are the reflections from that beautiful evening from our Board Director in Malawi.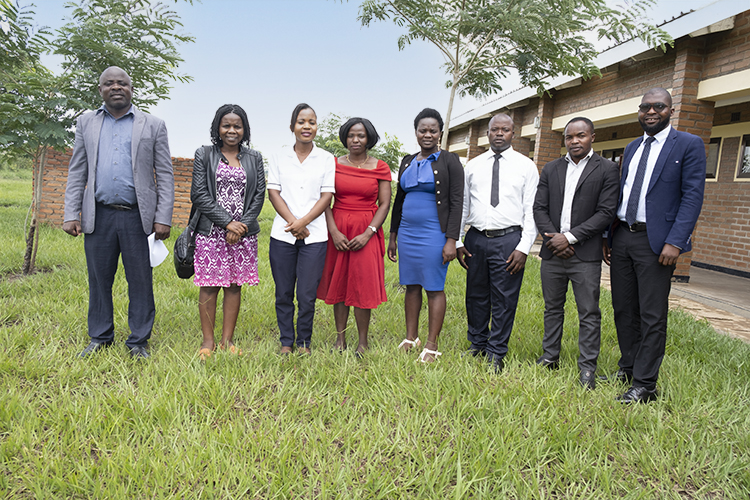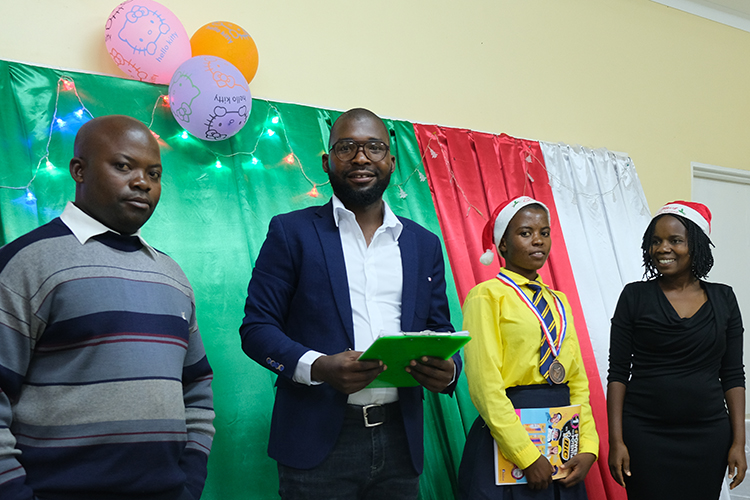 "Oh, my heart was filled with joy to see the girls, how happy they were. They sang beautifully and are very proud of their school. How I wish you could see the joy. The girls are like every child who has hope for the future in this world.
Henry preached about the birth of Jesus. Jesus had a purpose, so did John the Baptist, encouraging every one of us to have a purpose in life and work towards that. Yesterday afternoon they were planting trees.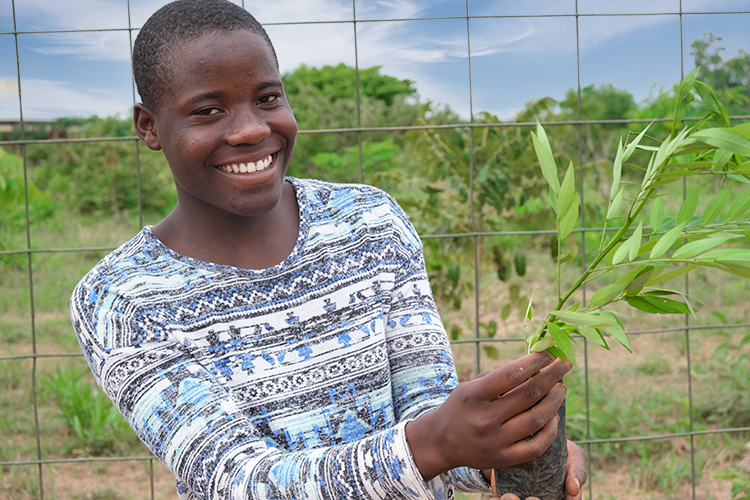 September was hard to start school with the girls who have been home for months and months. They forgot some of the school values; they became fragile and not as strong and confident. They lost the English language since at home they could not practice.
The good news is that they are going home with life and expectations to return and start a new class as senior students. They are proud of themselves and eager to bring change to their families and villages. It does not get better than this. These girls stand out when they are in their communities. I'm very proud of the girls. May the good Lord richly supply your needs according to His riches."
_Memory, Malawi Board Director, Kuwala
---
Reflections from Malawi and Canada
In 2020, so much has been accomplished. Kuwala Christian Girls School has a new website and a robust new presence on Social Media. The girls advanced to Form 2 and achieved strong academic results, working with computers and electricity, while also keeping active, staying healthy and safe, despite the pandemic.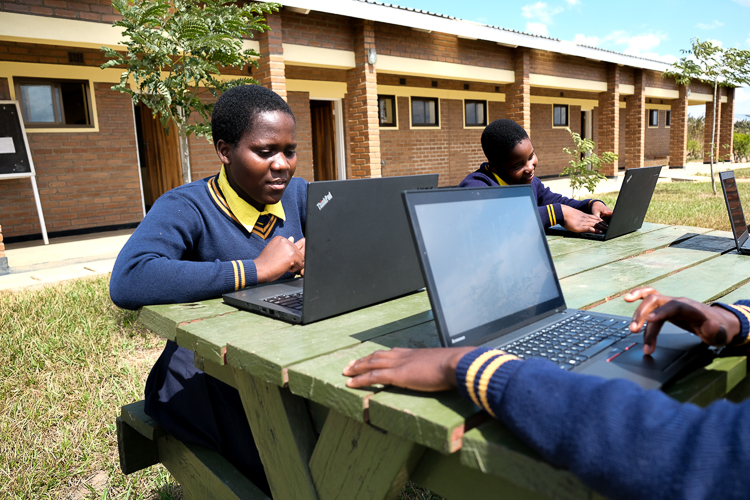 ---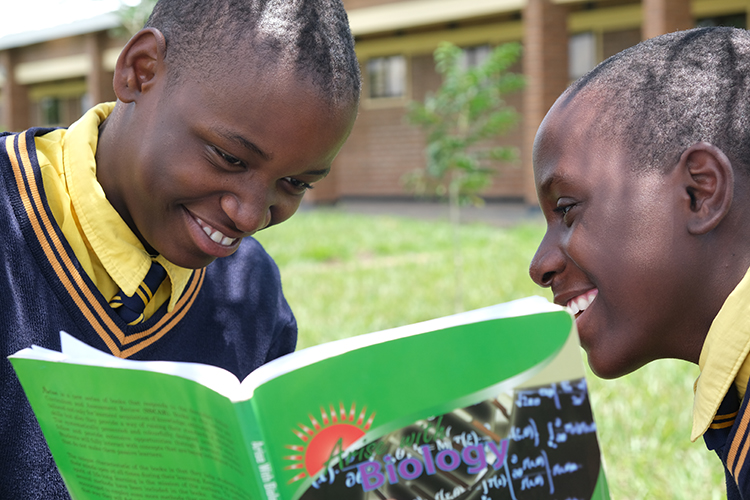 "2020 has had both challenges and successes. The arrival of Covid19 led to the resignation of two key employees; one student to drop out of the school and affected the employee and student communities psychologically, economically and academically. Through the support of our donors and supporters, I have witnessed the school getting back on its feet in just a blink of an eye, such that the students seem happy and working hard to achieve what they deserve, so do the teachers. The buildings seem to grow at an exponential pace, and so does the love of the campus by surrounding communities.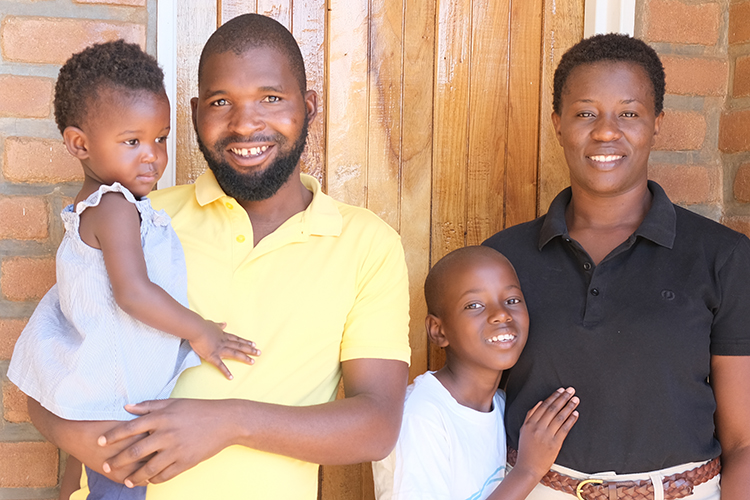 My family moving into the campus staff house and adding new teachers to the teaching team have collectively brought an ultimate overall feeling of success for the ending of the year."
_McSensio, Headmaster and teacher
---
Building futures
In life, we forget to appreciate work that has been accomplished. While we are always looking to build a better future, it's good to reflect on how far we have come in just a few short years. In 2020, construction continued, and to date, you can see the present and the future for Kuwala.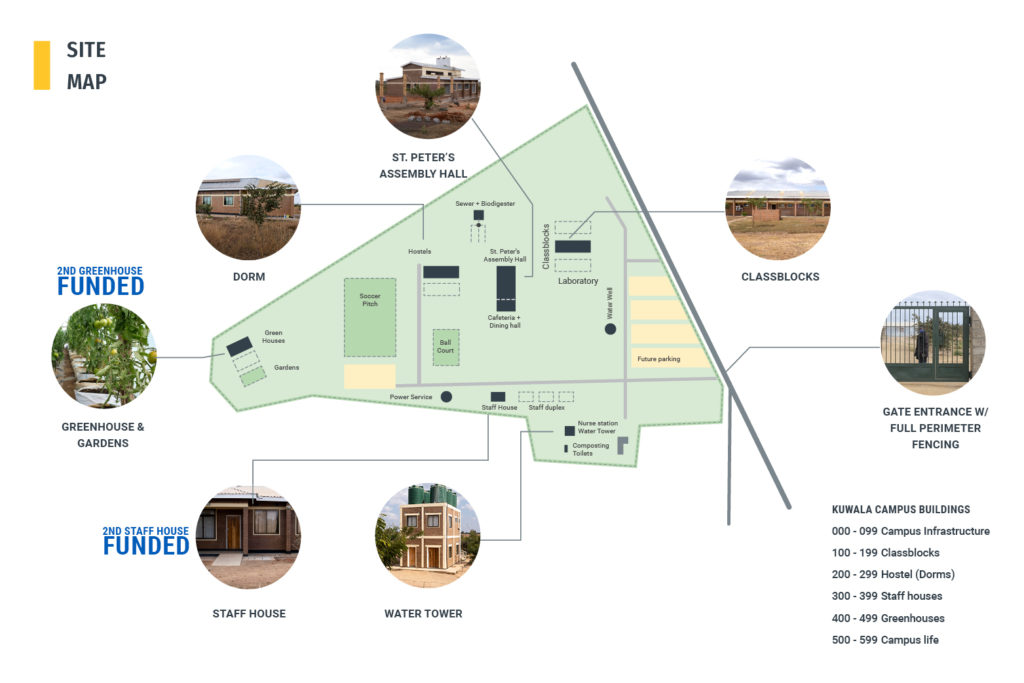 ---
Days for Girls Kits
These kits were donated and shipped by our partners in Canada, St.Peter's Lutheran Church. The kits supply feminine hygiene products for each girl in a portable cloth bag. Now every girl at Kuwala can attend school every day.
---
Our Canadian Team reflect on 2020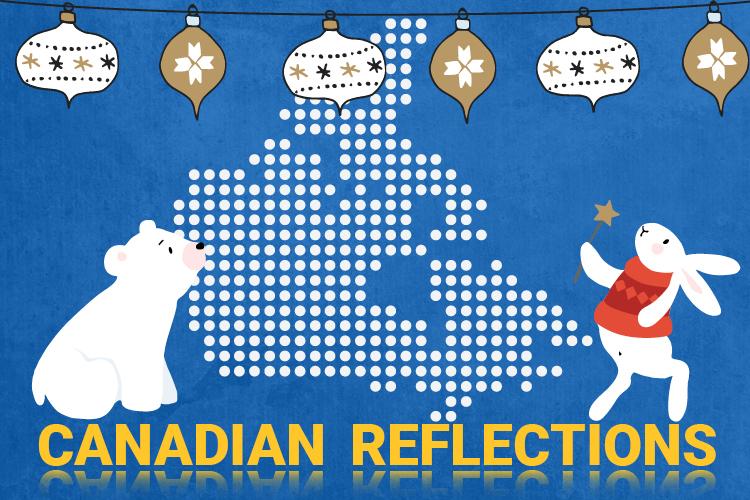 "It is a privilege and a blessing to be associated with this amazing charity and my fellow board members. Watching the growth and changes on campus and knowing we are helping to make a difference in these young Malawian girl's lives is a real honour."
_Donalea
---
"Serving on Kuwala's Board as an adviser has been a valuable and rewarding experience. I have collaborated with passionate and talented professionals, built relationships with both the Canadian and Malawian communities to raise awareness about the organization's mission and vision…to improve girls' education in Malawi. I wish everyone a wonderful Christmas season, full of joy and happiness in 2021."
_Margaret
---
"Looking back on my first year as Director of Digital Presence at Kuwala has been full of quick accomplishments, including rebranding, a new website, and building a strong cadence for content development between our Canadian and Malawian boards. Together, we have accomplished much, and it has been my pleasure to branch out to meet a new group of friends. Working towards a common goal of providing education to girls in Malawi has provided a good deal of meaning to my own life here in Canada."
_Darryl
---
"It is a pleasure and a blessing to be part of the Kuwala story as a Canadian board member. I have the enjoyable task of forwarding the girls' letters and photos to their sponsors and then sending back your replies. Reading their letters and seeing the smiling faces in their photos, I know that Kuwala is making a profound difference in their lives, and I am thankful to be part of this journey."
_Ruth
---
"We have been truly blessed to have shared a dream of building a school for girls in Malawi, one of the poorest nations of the world, and to work with an amazing team of passionate and engaging volunteers. We have developed friendships and partnerships in Canada, Malawi and many other parts of the world that we will treasure for a lifetime."
_Mark
---
"It has been a privilege to participate on the Kuwala Board, to help make decisions that have such a deep impact on the lives of girls and their families and villages in Malawi. A wonderful chance to share some of the blessings I have had in life with others who have not."
_Megan
---
We have a new mailing address
Kuwala Christian Girls School Inc.
PO Box 23070
McGillivray PO
Winnipeg, Manitoba
R3T 5S3