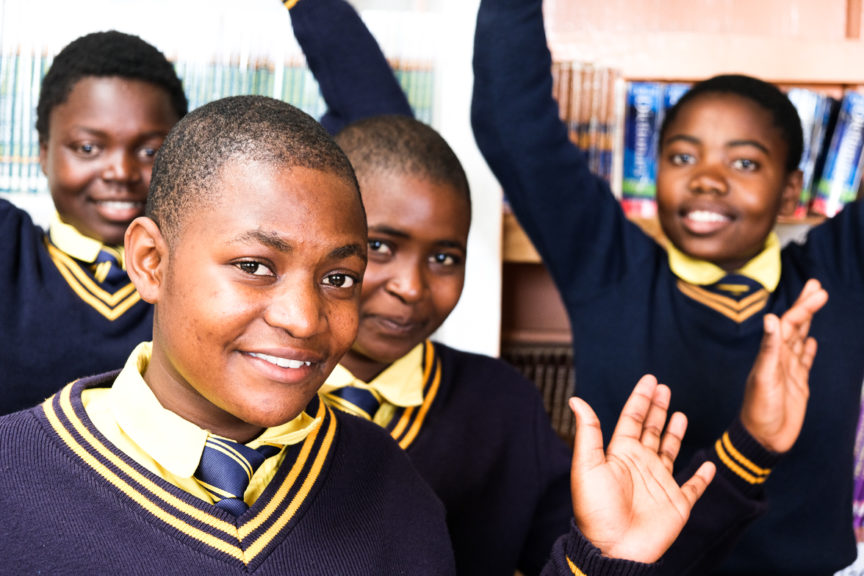 | Written by: Leslie Kinzel
SHARE
Hope and determination lives here at Kuwala.
During the world pandemic, one of the greatest fears of the girls and their parents at Kuwala Christian Girls School is that they may never be able to return to school. They do not have consistent access to cell phones, television and media reports to update them on the situation in their village, let alone the rest of the world. The girls are concerned about their education and their future. Malawi is one of the world's poorest countries; there is no safety net for these girls. Kuwala is staying in contact with the girls throughout the pandemic and encouraging them to stay positive.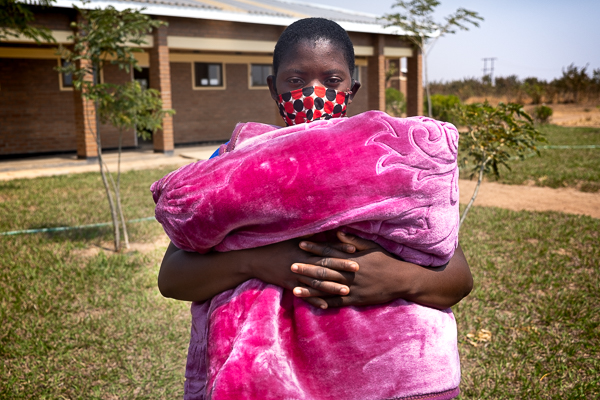 We had a chance to talk with McSensio Raphael, acting headmaster at Kuwala, who now resides on campus. We asked a simple question, 'what do the girls miss the most?' McSensio stated, "the community environment of living together at the hostel. The girls are very attached to the beautiful blankets they received when first sponsored. The girls have nutritious meals of chicken and rice every week, not just at Christmas." High-quality protein and carbohydrates in Malawi is a luxury. McSensio, continues, "valuing human dignity means providing a safe and comfortable place to sleep, a respectful culture, and spiritual access is a conducive learning environment."
Kuwala is working to continue to set their minds at ease. We are hearing stories of increases in marriages and pregnancies not far from where our students live. Small groups of girls practicing social distancing rules are invited back to the school to discuss current issues. For example, how the pandemic is affecting the world beyond their village. They are encouraged to 'keep calm and learn on' and not give up on their future. Resiliency is the path to make wise decisions while away from school. Part of their ongoing encouragement is the teaching staff mentioning their sponsors and Canadians praying for them!
---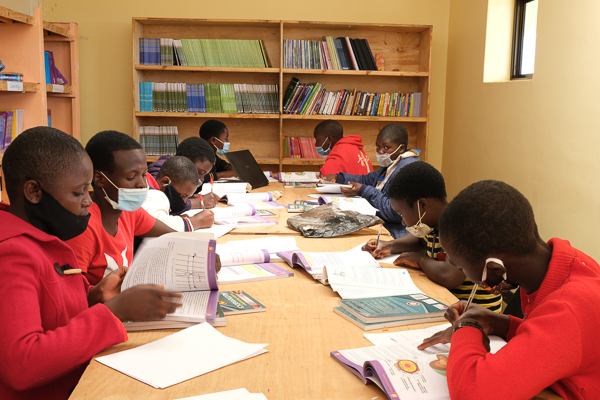 Online learning for us in our modern world is accessible. In Malawi, access to reliable technology is challenging. The home environment for many of our students does not allow textbooks or learning materials to go home, other than writing notebooks and pens. For the students with access to WhatsApp®, the girls are assigned topics to study and complete. Those without access to technology are encouraged to drop by the campus library every Friday to pick up work. Students often use this time to take advantage of library resources. This situation is not ideal because some students live too far away. The expense of travelling by bus or car to school is costly. The surprise for us was the resiliency of students and the willingness to learn. Many of the students found a way to gain access to technology to complete their assignments. McSensio says, "if there is the will, there is a way."
Our Canadian Board members are writing a letter to the girls to remind them that their futures are bright. We continue to pray for them, encourage them to read, write, and to believe the pandemic isn't forever; life will return to normal soon, they will be back at school.
---
On building futures, we are making good progress in the dining hall. The floor is being completed after which we will quickly see the walls take shape. Next up are the rafters, our on-site Engineer is supervising the contractors to build the trusses at the site to save cost and time.
---
Working on our sustainable futures and entrepreneurial spirit of business is about 'growing.' We have a bountiful crop of 1000 kgs of tomatoes from our greenhouse investment. McSensio says, "this harvest is fantastic, and has exceeded my expectations!" In one week alone, 136 kgs of tomatoes were processed. McSensio continues, "we are not wasting this bounty or the effort and what doesn't sell at the local market is made into tomato paste to freeze when the girls return in September."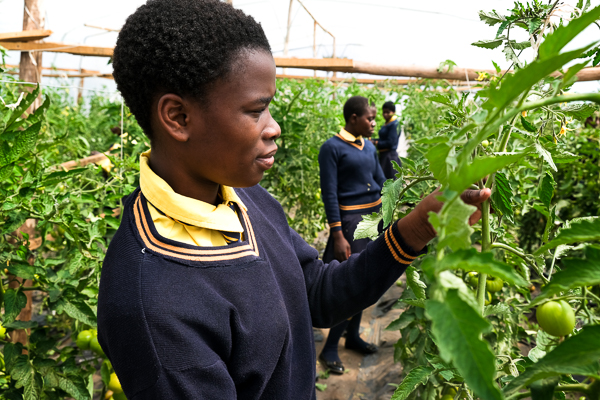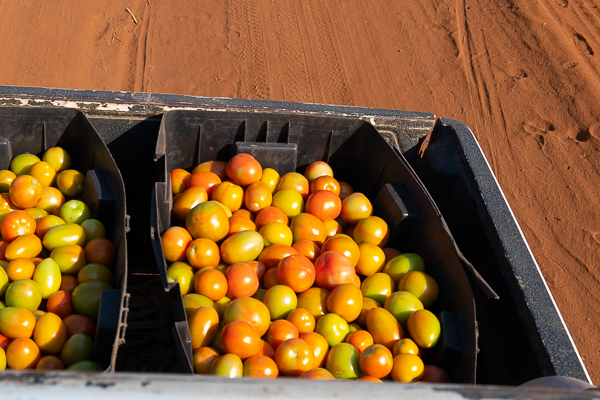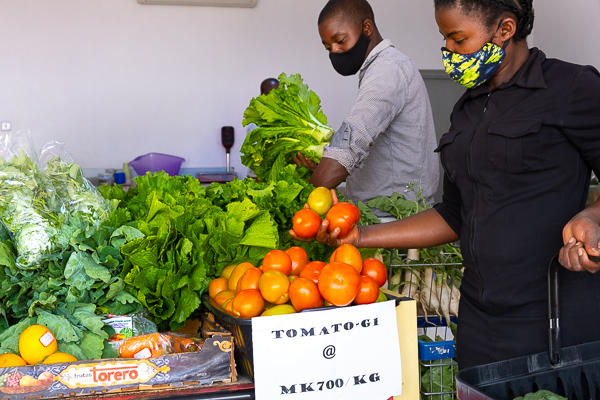 These are unprecedented times; we ask you to pray for Kuwala, and continue to provide financial support. Please share this story with your friends and family. Every person has the power to make a difference for those who have less.
---
The next step for Kuwala in September will be the development of our first 7-week social media campaign. Here is a sneak peek at what the campaign will look like. The idea is to highlight a challenging statistic and then demonstrate how Kuwala is addressing this issue at the school and in the community.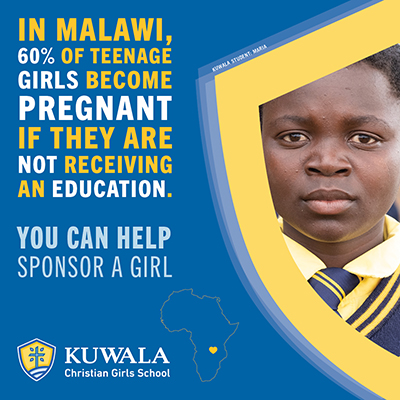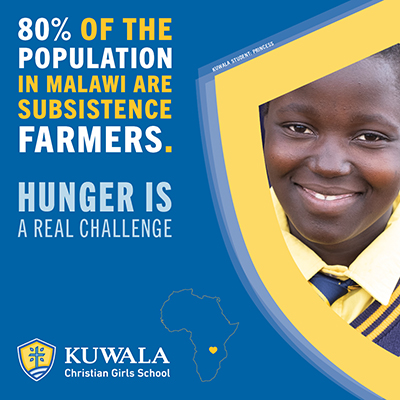 Look for the posts in September on Facebook®, Instagram® and Twitter® social media platforms. The messages will be posted once a week for a duration of 7 weeks. We encourage you all to like, share, and repost the content to your networks.