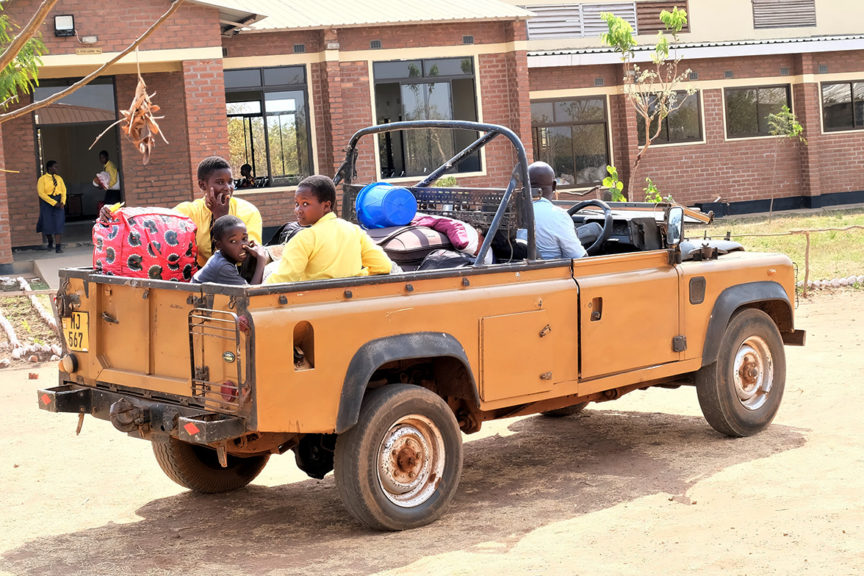 | Written by: Kuwala Publications Team
SHARE
We are beginning a new school year filled with possibilities, growth, and learning.
There is a wave of excitement, laughter and smiles as the students return to Kuwala! The new Form 1 students arrived first to get settled, become acquainted with the campus and teachers and have a few days of orientation. Now, they are ready to shine!
The continuing students arrived by various transportation modes, and a few former student graduates were on campus to assist with the registration process. As the campus continues to expand, the newly designed parking lot at Kuwala allows some vehicles to maneuver in a safe and groomed area, away from the foot traffic.
Our dedicated team of educators and staff have been hard at work preparing for the return of students.
Before the students returned to school, the teachers and staff from two nearby schools came together at Kuwala for workshops. The main topics were Child Protection and Child guidance. A top performer from another Secondary school in the area hosted and facilitated a second workshop on the Teaching and Learning Process. Keeping the teachers engaged, learning, and working with teachers from other top schools fosters a robust team environment at Kuwala. The security team even had a special training session with a chief security guard.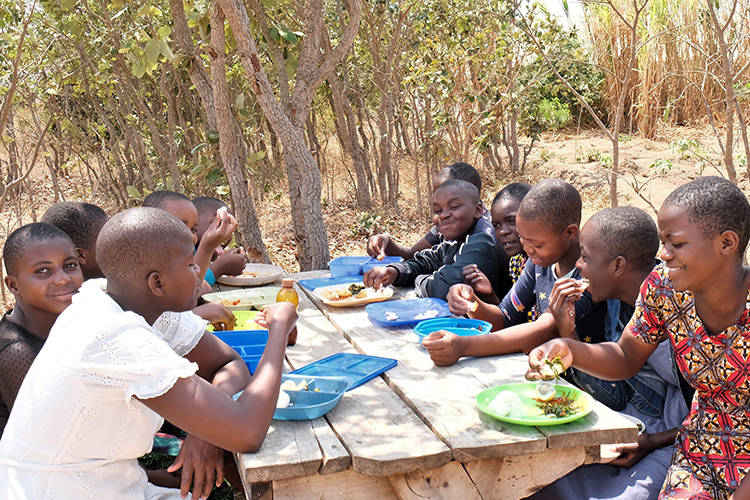 The first Sunday at Kuwala began with morning chapel. A new Form 1 student presented the Bible reading Proverbs 3:5: "Trust in the LORD with all thine heart; and lean not unto thine own understanding." Mrs. Memory Mdyetseni shared the word, and a former Pioneer student, Lucy, from the first graduating class, spoke from the heart to all the new Form 1 students. There is a focus on learning, appreciating what you have and working hard at Kuwala.
---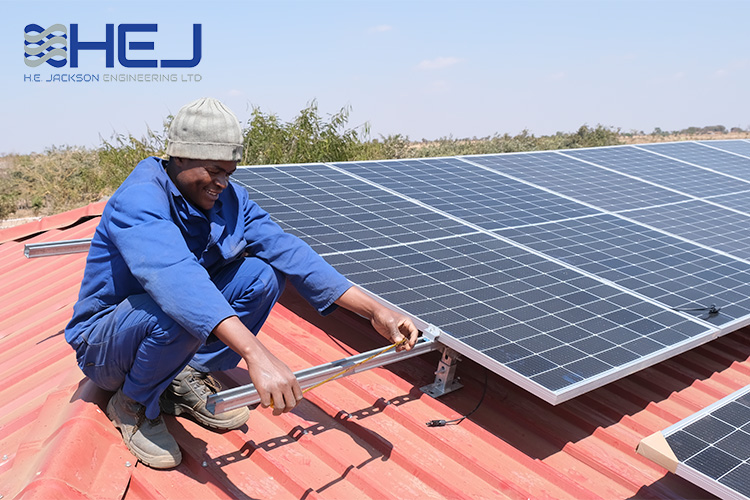 Let the sun continue to shine on Kuwala!
During the summer months, plenty continued to happen at Kuwala. H.E Jackson Engineering installed thirty-six solar panels; the solar cable installation will be next while the solar storage batteries are on route. It will make such an impact on the campus. With the country's challenges for reliable power due to the ongoing effects from the Cyclone earlier this year, solar will provide predictable power for the entire campus, a "green" solution and, in combination with the computers and Starlink, introduces the opportunity for exciting new ways to provide education to the students. Starlink is a satellite internet constellation operated by American aerospace company SpaceX, providing coverage to over 60 countries.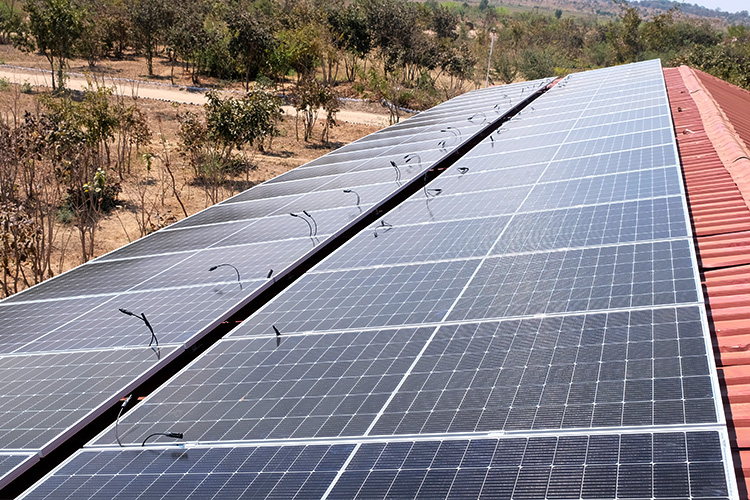 The solar photovoltaic (PV) system supplies stable power for campus education buildings. Key features include Solar Energy Harvesting: Equipped with an array of solar panels, this system captures and converts sunlight into electricity with a capacity of 20 kilowatts. The output of this solar field can theoretically light up 333 60-watt incandescent light bulbs simultaneously. However, in practice, the actual number might be slightly less due to inefficiencies in the system, energy storage losses, and other factors.
Integral to its design is a substantial battery storage component. This reservoir of energy serves as a dependable source, ensuring uninterrupted power supply during periods of reduced sunlight, such as cloudy days or nighttime.
The system is interconnected with the conventional Malawi electric grid. This integration allows the campus to draw power from the grid when solar generation is insufficient during high loads, like using the workshop equipment (welding) for long periods. Grid power can supply much higher loads, especially for peak demand.
In a critical role, this solar PV system functions as a reliable backup for essential loads like lighting, computers, communications, etc., during instances when the Malawian electrical system experiences disruptions or outages. It ensures continuity in powering campus education facilities, mitigating downtime.
Critical to the success of this project is H.E. Jackson Engineering Ltd. This firm is a leading engineering and construction company in Malawi, capable of undertaking turnkey contracts in the fields of water supply, irrigation and renewable energy products. It serves all sectors of the economy, namely mining, agriculture, industry and commerce, rural development and construction. The company has seen tremendous growth since its inception, allowing the organization to diversify into other revenue streams that complement the existing structures.
---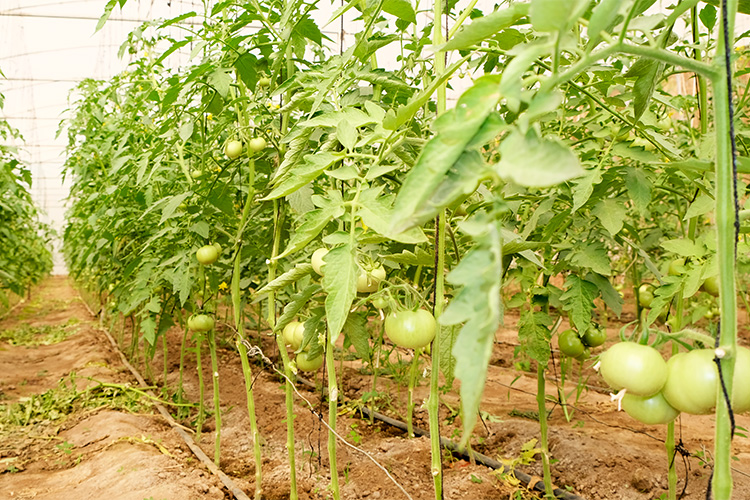 The greening of our outdoor gardens
The greenhouse is blossoming with so many tomatoes that the farm crew are storing in the St Peter's Assembly Hall and will sell to the local communities. The Kuwala's Farm Manager, Innocent, created an upland reservoir near the water tower. The pool is covered in thick black plastic to prevent water infiltration into the soil. This reserve water is used to irrigate the fields of tomatoes planted nearby.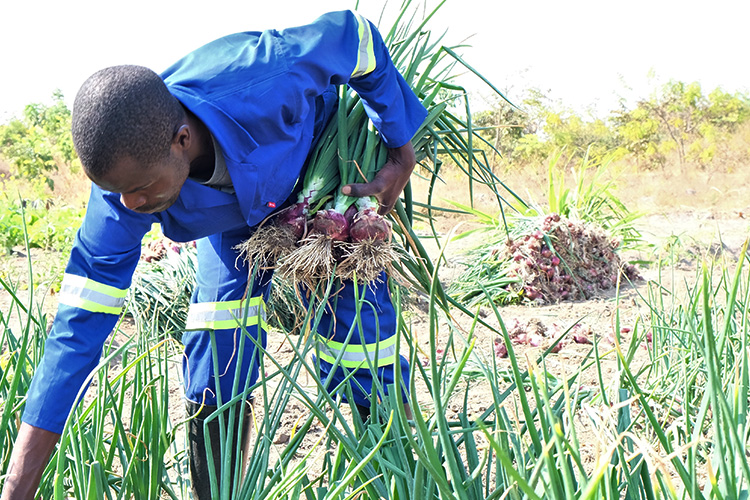 The outdoor gardens produce rich, leafy greens and onions. Farm Manager Innocent brings a wealth of creative knowledge to making and storing all the crops grown at Kuwala. The onions are harvested, tied in bunches, and left hanging under a thatched roof storage area for six months. The kitchen staff has also arrived, and they are ready to turn on the biogas and begin cooking meals for the Campus!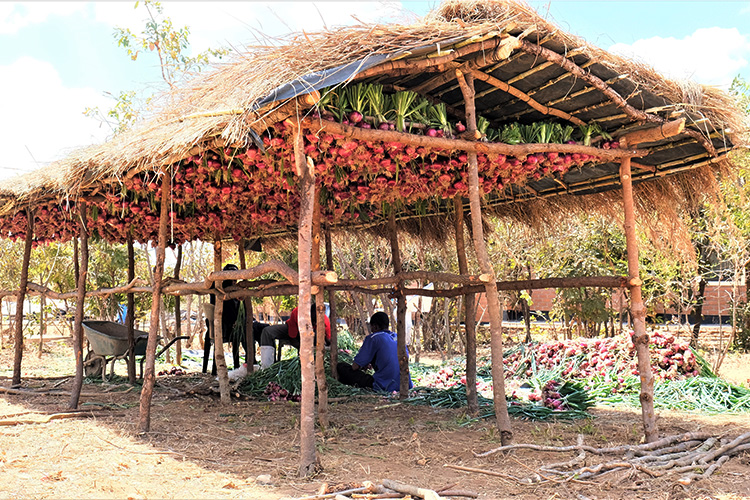 ---
New water well for the farm.
Kuwala continues to expand the several acres of farmland to provide a continuous food supply for the school. The campus sits on 30 acres of land; Kuwala has acquired 60 acres of farmland to date. Kuwala has planted a variety of fruit trees that demand consistent watering. In addition to the other crops, trees, fruits and vegetables, it was time to drill a new borehole for a water well to supply the Farm.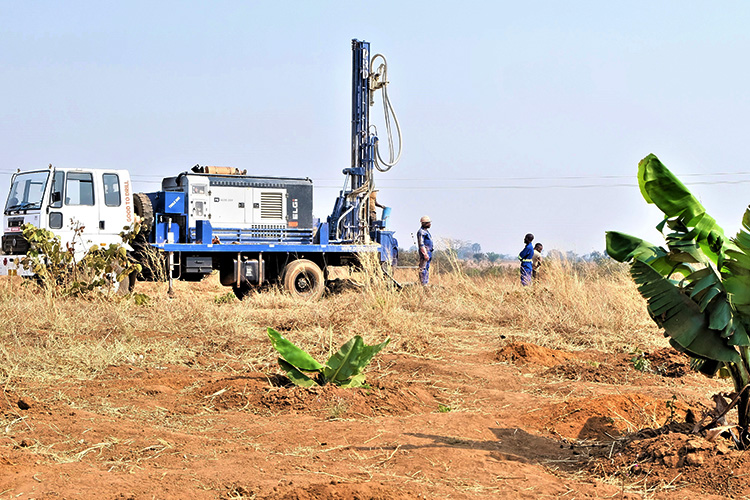 The experts and the machinery arrived, surveying the site for a good location, and the drilling began. The new borehole is 54 meters deep using 18 three-meter drilling rods. The crew is delighted as the new borehole is estimated to yield 1 litre of water per second; this translates to a capacity to fill a 30,000-liter tank in 8 hours. This results in more water per tree and an increased growing period for a healthier and more prosperous crop.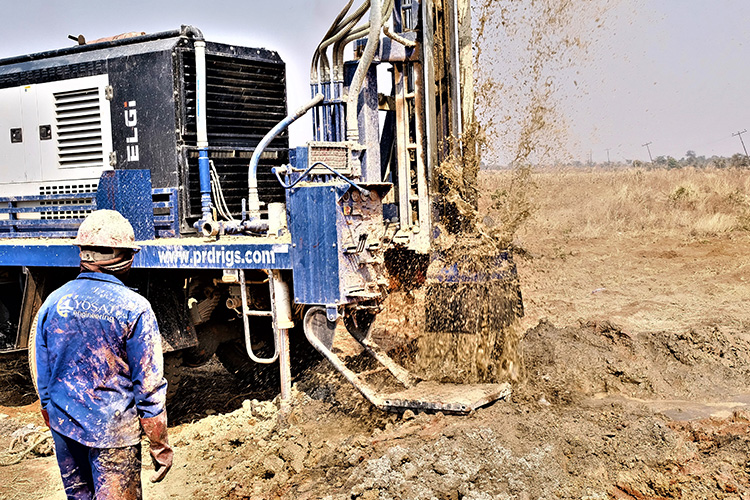 Preparations are underway for planting at the Farm! The crew rented a tractor, and the ripping of the land began. They expect this to continue for five days, so watch for future exciting news on the progress on the Farm.
---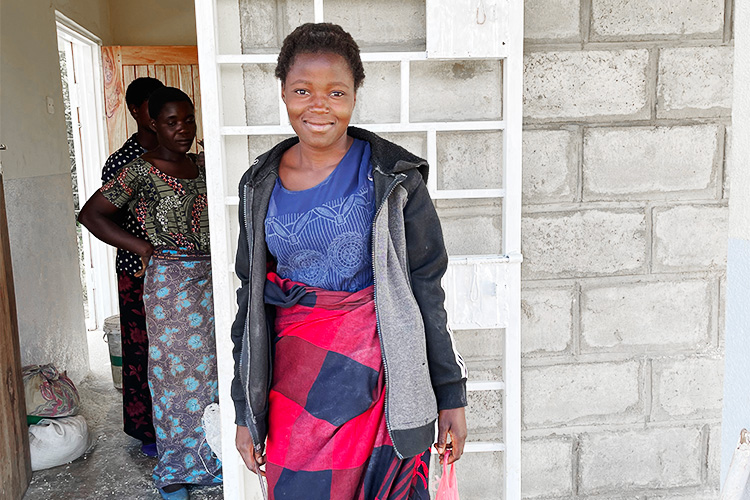 A story of remarkable achievement, Princess.
Princess, an entrepreneur with a generous spirit, transitioned from student to teacher in her community, exemplifying the transformative power of education. After completing her studies, Princess felt a calling to give back. She returned to her village and took on the role of an educator, imparting knowledge of English and essential life skills to the young minds there. Recognizing the immense value she brought, village leaders and parents came together to financially support her efforts, turning her passion into a thriving venture.

Her dedication and skills didn't go unnoticed. The senior management of Kuwala saw her potential and brought her on board as the maize mill manager. With meticulous record-keeping and time management, Princess became an indispensable asset to Kuwala while being a comforting presence for the villagers frequenting the mill.

Princess is furthering her education at DOMASI College of Education, pursuing her dream of becoming a certified teacher. Her track record makes it easy to envision her as a future educator at Kuwala. Kudos to Princess for her unwavering commitment and aspirations!
---
First Graduating Class of 2022 Success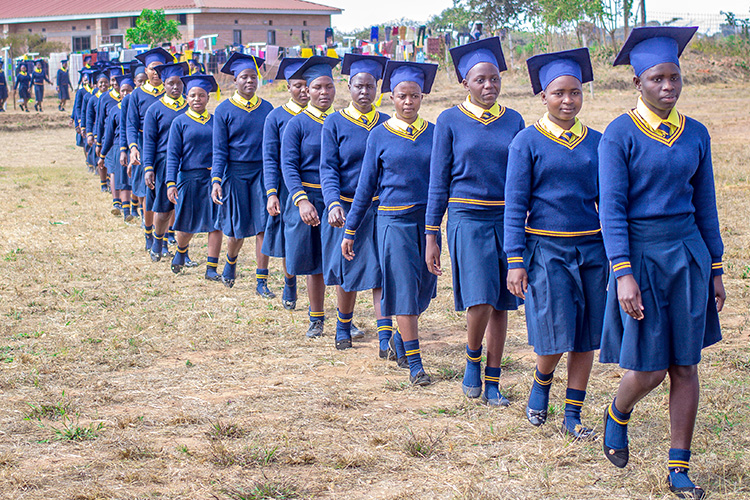 Our first Pioneer Graduating Class of 60 girls succeeded in the National Exams. Malawi Public Universities and Colleges have selected 23 of Kuwala's top students. Congratulations to all these extraordinary students and the girls who graduated at Kuwala!
Malawi University of Science and Technology — Cecila
Malawi University of Business and Applied Sciences — Tamanda, Lucy and Tiyanjane
University in Mzuzu, Malawi. — Rita, Charity, Esther, Sabina, Jacqueline, Ruth, Maria, Bridget and Falida
University of Malawi, University in Zomba, Malawi — Mervis, Olive, Desire, Tisangalale, Modester and Emelester
Domasi College of Education, Malawi — Princess and Beatrice
Kamuzu College of Health Sciences, University in Blantyre, Malawi — Avess and Memory
---
Download our extended Newsletter Stories from the Field!
Download the extended version for a more detailed look into this edition's feature stories.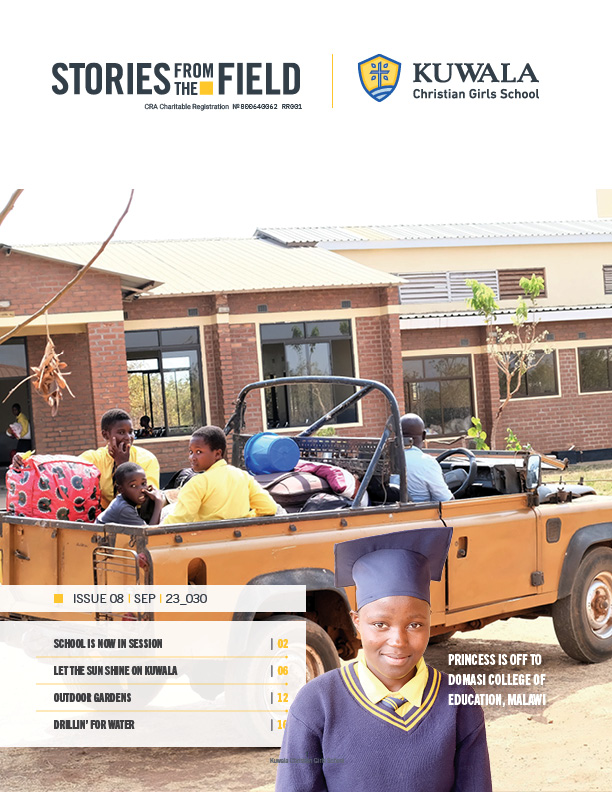 https://www.kuwala.org/wp-content/uploads/2023/09/Kuwawa_Newsletter_SEP_2023.pdf