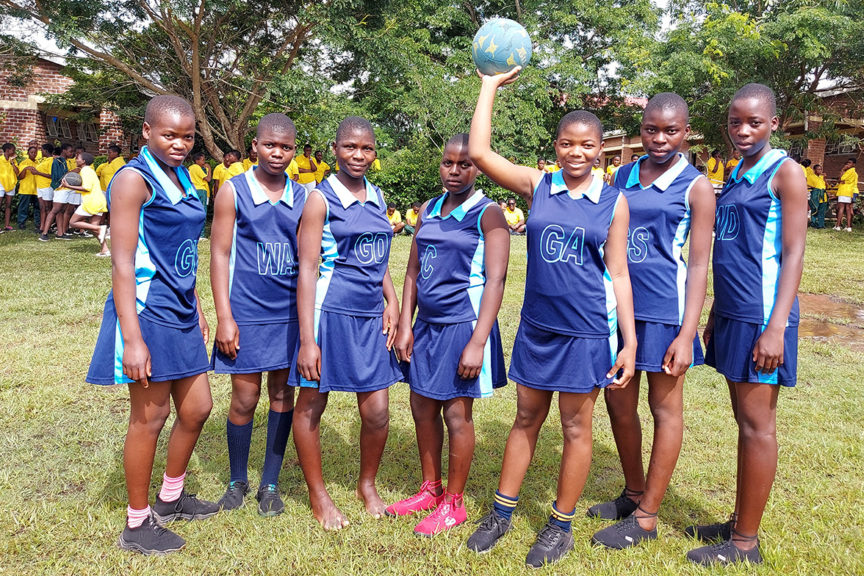 | Written by: Kuwala Publications Team
SHARE
We all play on game day
Time for some fun in February! Some students did not write exams and participated in a Sports Day with a nearby school. Our netball and football teams were ready to take on their opponents. There was a break in the rains, and the sun shone for a great day of activity and friendship building.
A welcome break – Sports Day for Kuwala!
The teachers were inspiring and encouraged the girls to play fair and play with confidence. Later this month, after mid-term exams, all the girls and staff participated in sports day at Kuwala. The girls, with their teachers, played football and volleyball games on the soccer field. Many of us may remember playing the chair game when we were young, bringing on bouts of laughter and cheering for each other. Sports and physical activity contribute to and encourage a healthy body and mind.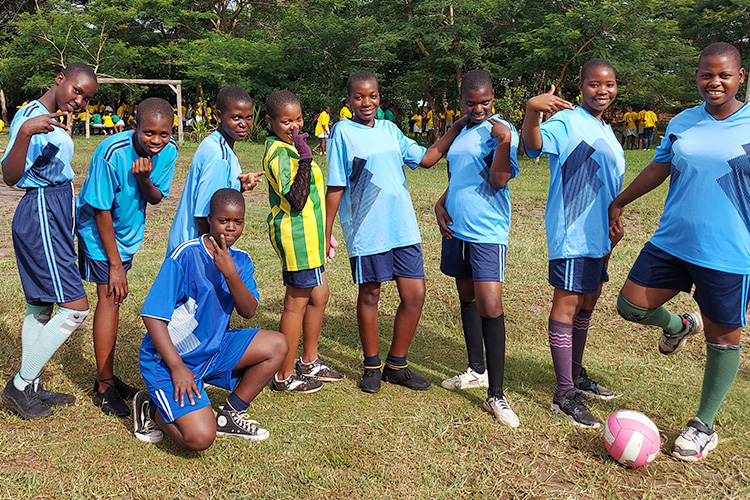 ---
Putting in the work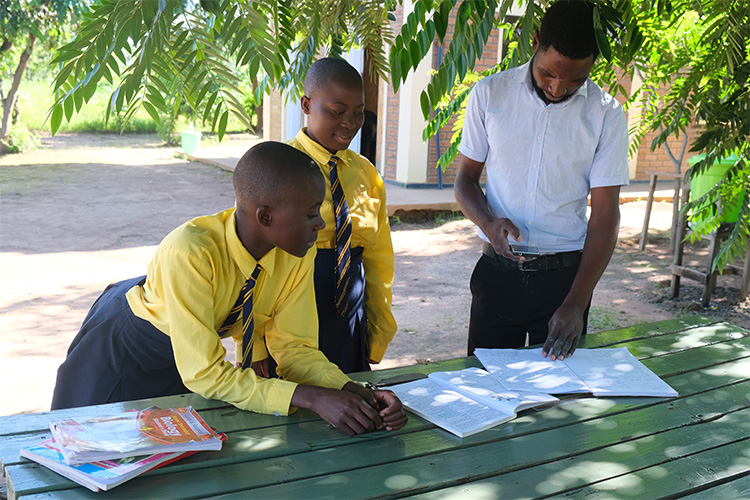 It takes a lot of hard work to achieve great results. The teachers and students at Kuwala are committed and willing to continue lessons on the weekend and during academic clubs in the evenings. Science club, for example, provides additional review and application of the concepts learned in class. The students have the opportunity to ask questions and discuss one on one with the teacher and their peers. At the beginning of the school year, each student receives a file binder to keep work papers, exams and notes, for continuous study and review throughout the year, especially at exam time.
Consistent study habits are encouraged, always and everywhere! Students can find excellent reference material in the library, and the outdoor campus has plenty of new green space to stimulate the mind and make study time more enjoyable.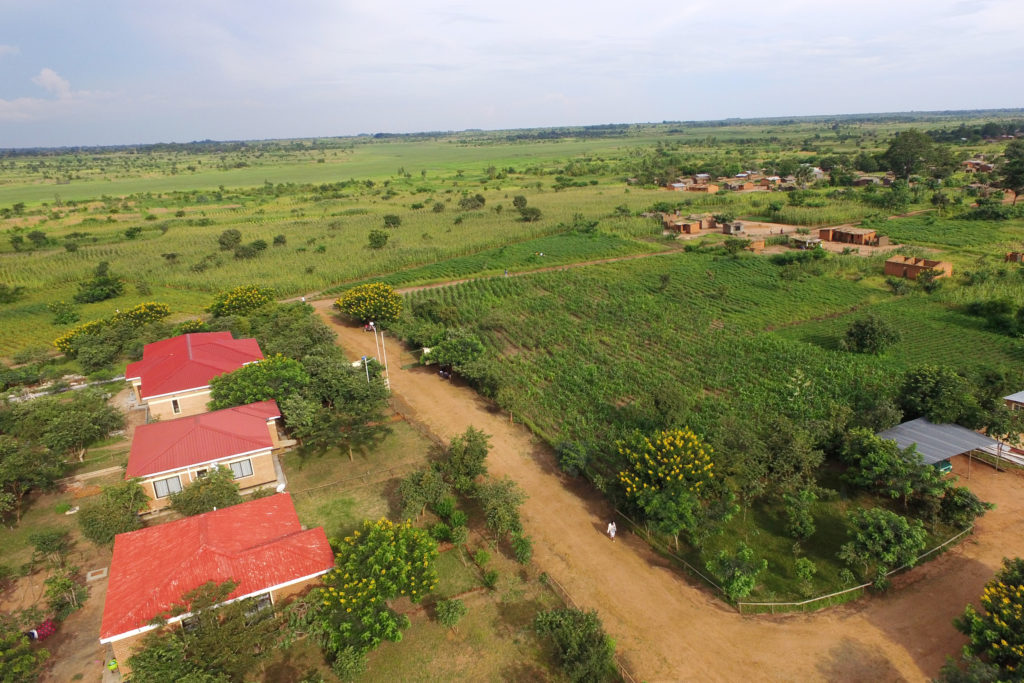 The lush and green garden views from the buildings are beautiful. Fruit trees and elephant grass surround the greenhouse to protect the structure from damaging winds and rain. In addition, maintaining terraces around the farmland and constructing water well drainage around the buildings keep the facilities safe from monsoon rains. Evidence of our commitment to regenerating environement at the Campus is shown in the above arial shot.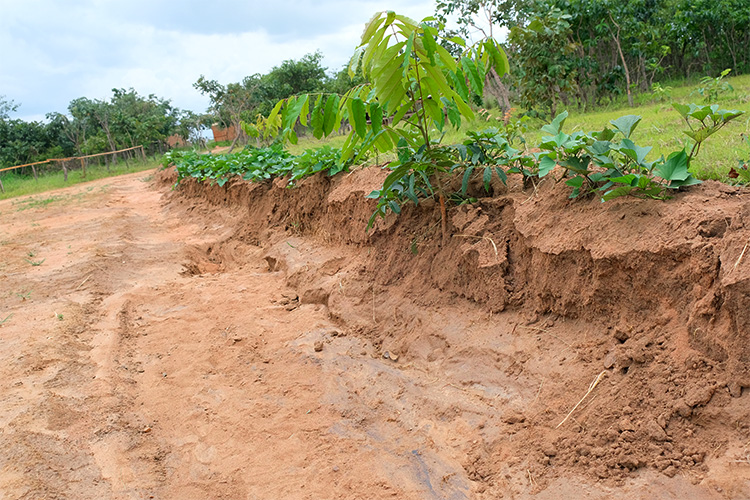 ---
Student profile
Meet Caroline, Form One student, in her own words…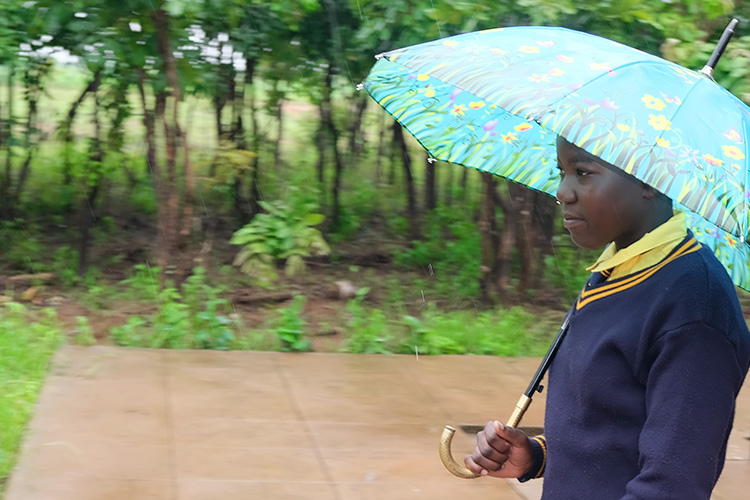 Hi, I am in Form one at Kuwala Christian Girls Secondary School.
Let me tell you about my family. We are six members in our family. Two are parents, and four are children. In addition, the firstborn was married last year, and the secondborn is in form three. I am the third born; the last born is in Standard One. My Father is a farmer. I am excited to get an education at Kuwala Christian Girls Secondary School because there is quality education and hardworking teachers. My parents could not afford to pay for me in other schools.

My favourite subjects at Kuwala are sciences like physics, chemistry, biology, mathematics, English, agriculture and geography. I enjoy living at Kuwala because there is more protection, high-quality education and well-educated teachers. I enjoy many other activities at Kuwala, including sports, clubs, trips and entertainment. In the past, when I was not in classes, I liked to study, review my notes and prepare for the next lesson. In addition to that, I enjoy going to the library and looking at other books and reading.

Thank you for allowing me to go to school. Thank you for praying for my family and me.
---
Teacher profile
Meet Mr. Loydwel Katanga, a new teacher at Kuwala, In his own words…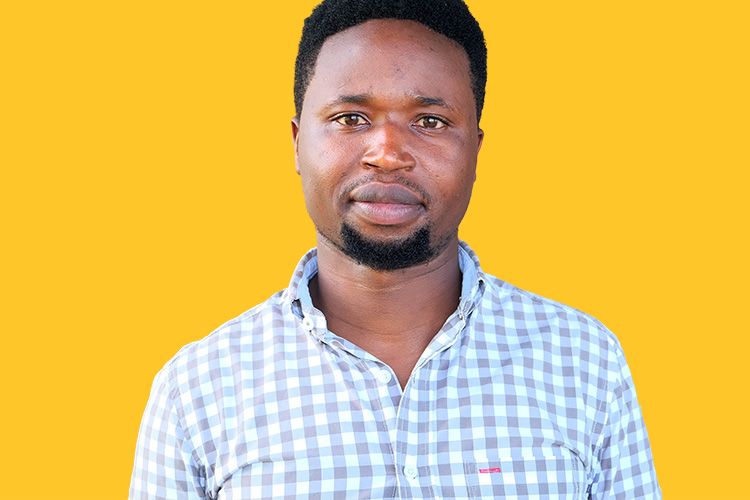 I am catholic, 28 years old and married. I possess a Bachelor's degree from Mzuzu University, majoring in the humanities. I teach Geography, History, BK and English Literature. The students at Kuwala are curious and always ask questions about whatever they do not understand. It helps them and even the teacher to move forward together. Spiritually, they believe in God, as shown in daily communication with God through sharing the word of life.
I have noticed the students at Kuwala are physical as they enjoy manual work and sports, which benefit them. If this hard work continues, everything will be possible for them. I see them having a bright future, provided they keep working hard just as their teachers do, looking to the Lord as the source of wisdom. Firstly, the help Kuwala offers to new and financially not stable teachers is good. Being the beneficiary, I appreciate that because I could not have managed to come up with my situation. The salary also convinces someone to commit to his duties at Kuwala. I am grateful for our meals as many of us teachers come from outlying areas.
---
The value of play
Play is essential to human development and well-being, providing numerous benefits for individuals of all ages. Engaging in sports can help promote creativity, problem-solving skills, and cognitive development. It also supports social and emotional growth, providing opportunities for individuals to interact with others, develop empathy, and learn how to regulate their emotions. Play can also give a sense of joy, relaxation, and stress relief, contributing to overall mental and physical health. Whether it involves playing games, sports, or engaging in imaginative activities, play is crucial to a healthy and fulfilling life.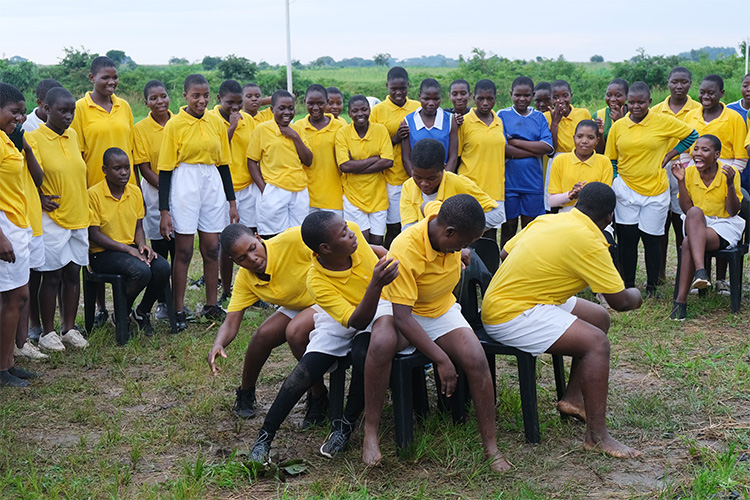 ---
Constuction update
Constuction continues with the arrival of windows for the second classroom block. With inconsistent electrical power from Malawi's national grid, Kuwala has taken theproactive approach and installed a gen-set as a reliable backup power source to run the pump needed for distributing clean water to the Campus.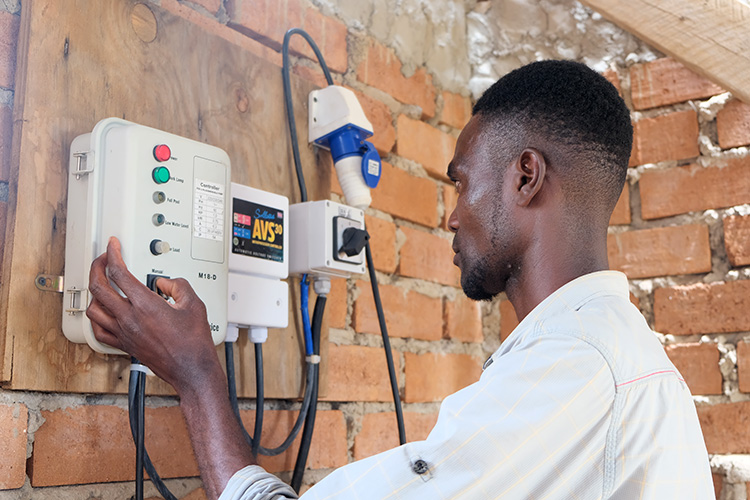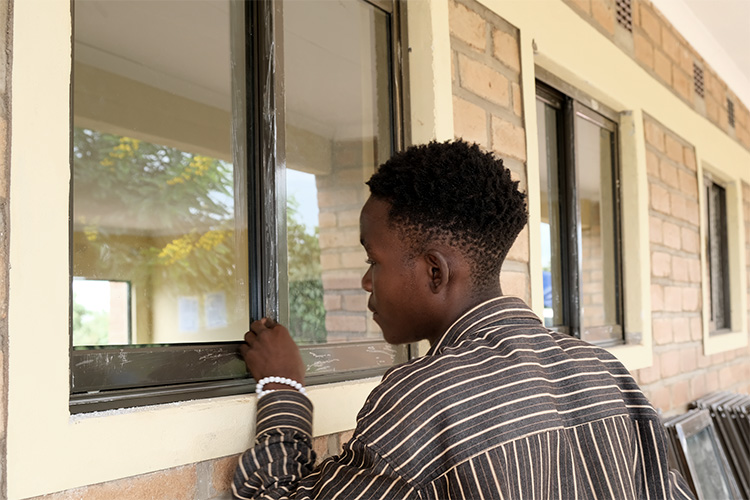 Meet our new nurse, Liviness Nyanda
The Covid pandemic taught us many ways to prevent the spread of viruses. Kuwala has continued to replicate these measures and ensure the campus stays healthy. Nyanda, discusses with the students preventive measures for diseases, including Cholera. It's all about creating good habits for a future of health and wellness. Having an on-campus nurse is our committment to ensuring the good health of our students.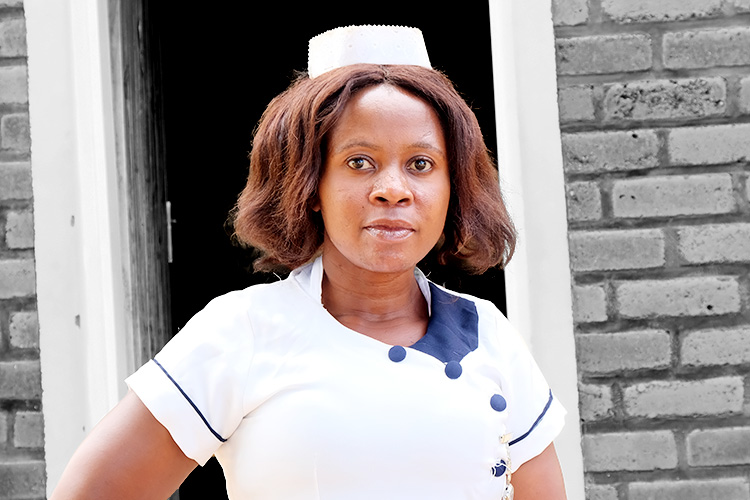 ---
Be sure to visit the Kuwala website for more stories about what's happening. A new print version design for the 2023 newsletters can be found on our website under Stories/newsletters. Or download the PDF with the link provided below the image.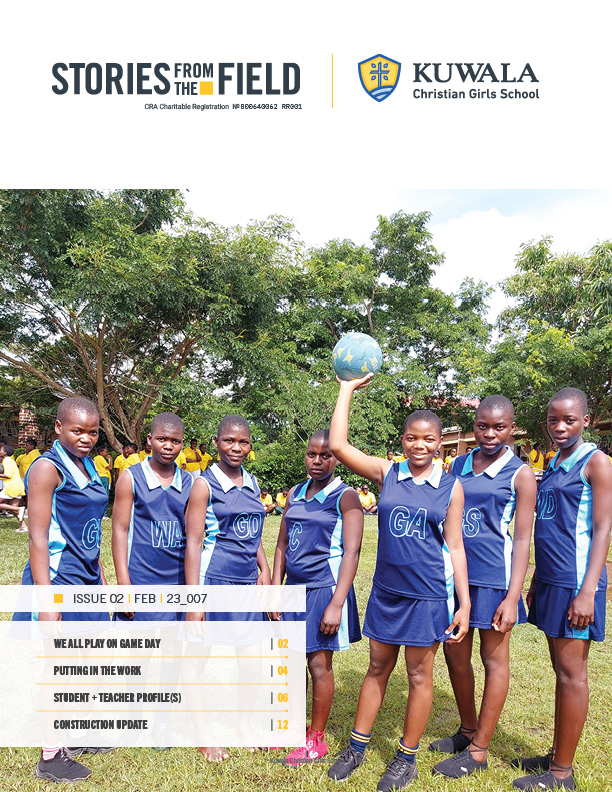 https://www.kuwala.org/wp-content/uploads/2023/02/Kuwawa_Newsletter_FEB_2023.pdf
---