| Written by: Leslie Kinzel
SHARE
The rainy season is upon Malawi.
March 2019 займ ночью срочно
As the rains continue into the month of March, you may have heard in the news, the devasting flooding in Malawi. The school and surrounding area are fine, however in the South of the country there has been a lot of damage. Netflix is currently featuring a new movie about Malawi; "The boy who harnessed the wind". It is a true story about a young boy in Malawi.

Kuwala hosted a parents day which was a great success. The parents received updates on their girls studies and met the teachers at the school. It is very encouraging to have the parents see their daughters succeed at their studies and that they are all doing so well and are happy at school.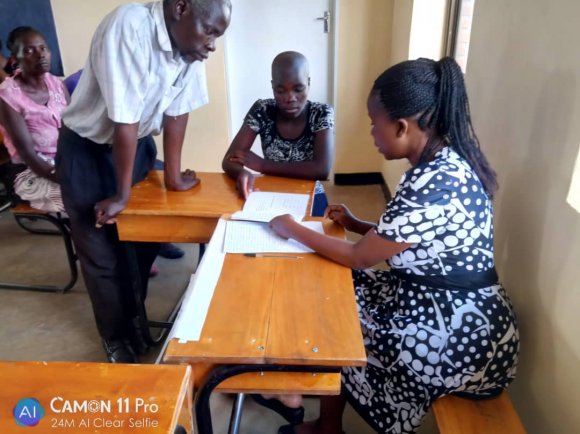 Chess, sewing, writing, essays and poetry; these are some of the exciting activites taking place at the school. The game of chess teaches the girls reasoning and patience and challenges them to think and make good decisions. This is especially helpful for their science and math classes. Sewing also teaches them patience, encourages them to pay attention to detail, and to learn a new skill.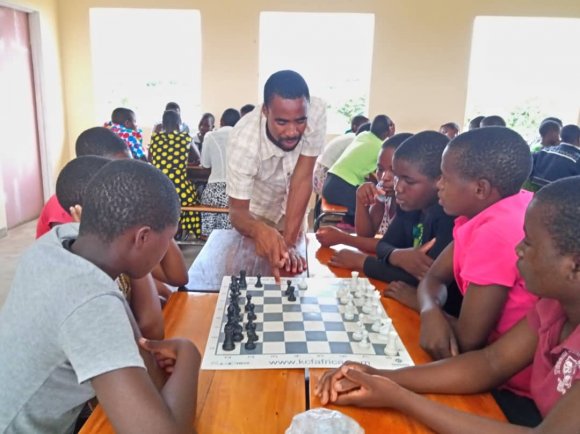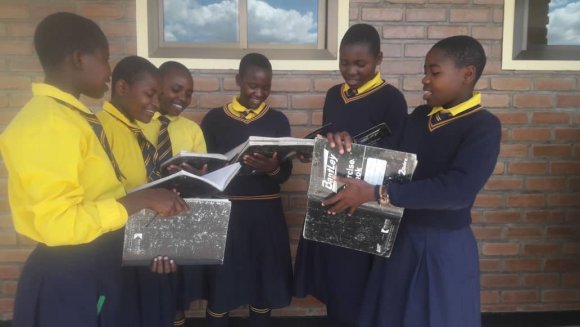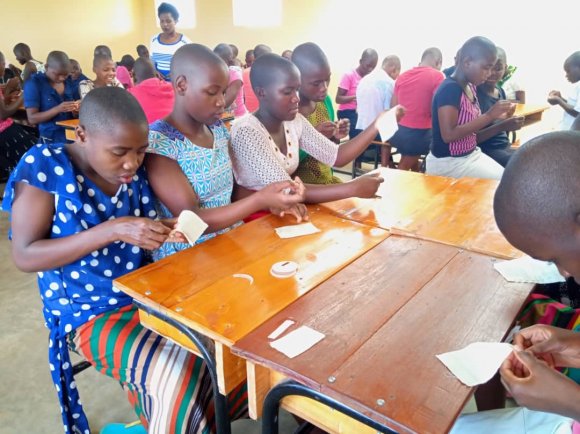 The school installed the new pumping system and pumping station. This replaces an old system and will provide a remarkable difference in the water system pressure and flow and will accommodate our growing needs for water accessibility from the water tower throughout the school campus.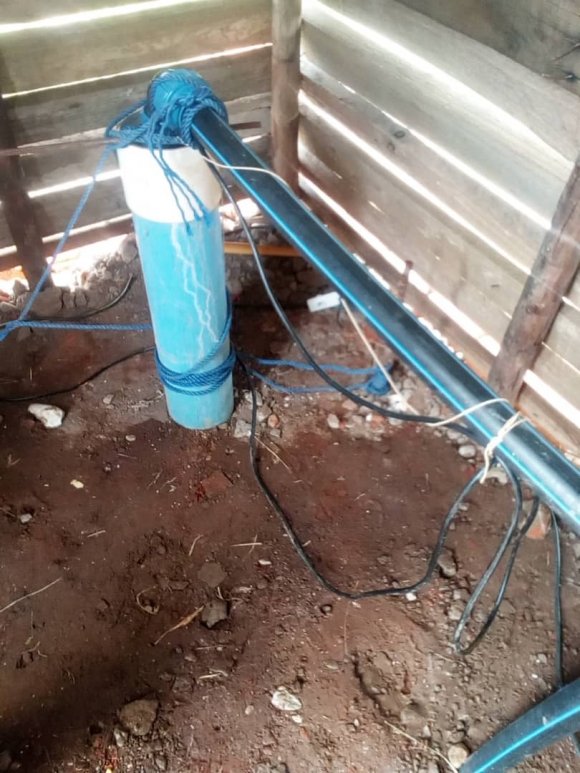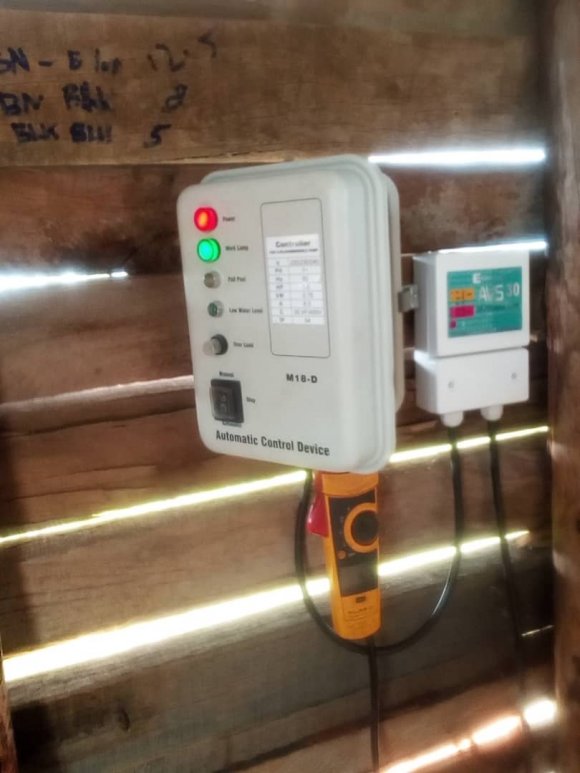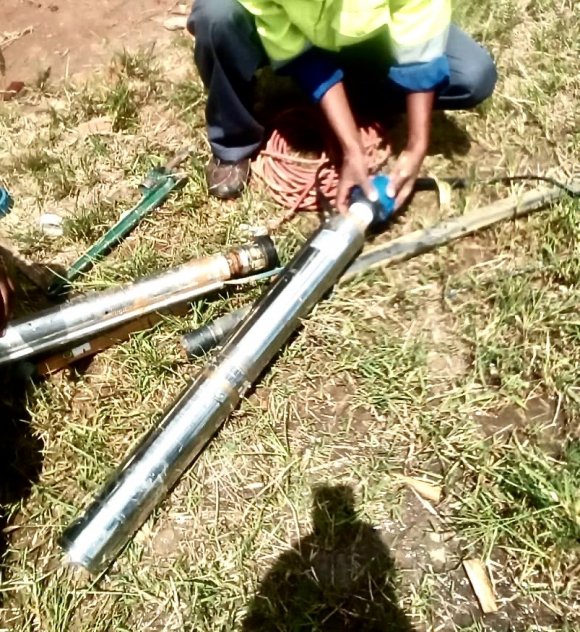 Although this year the rainy season has been somewhat stronger than usual, the good news is that our tree planting program is off to a good start. This is very important, as much of the lands in Malawi have been stripped of trees for use as firewood. Our tree planting program is in the very early stages but the rains and warm temperatures are seeing our trees and bushes take root. Over the next few years, as the girls continue to tend to the landscaping, our walkways and surrounding areas will be beautiful.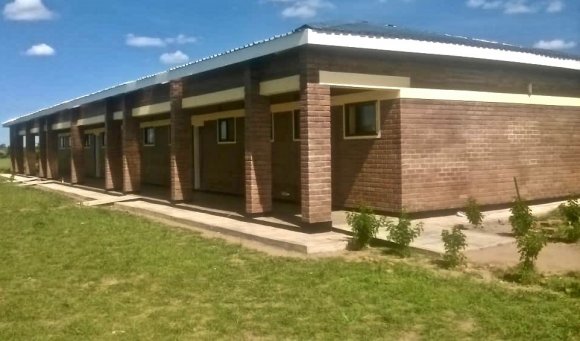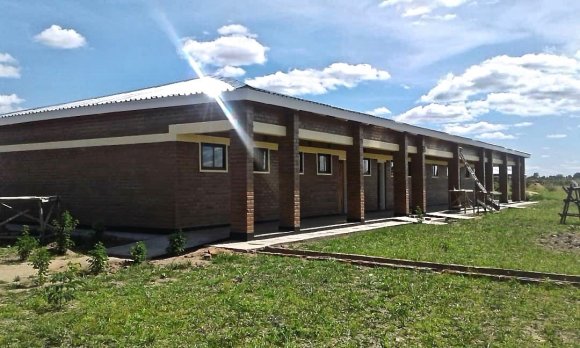 We are seeking more scholarship sponsors. Our $100.00/month ($1200.00/year) scholarship sponsors will receive a separate personalized email with a picture and profile of their student that will include a personalized letter written by your student. Further communication will continue throughout the year from the students to their sponsors. Talk to your friends and family. Encourage others to visit our website and see the amazing life changing opportunity.
Here are a few poems, written by some of the students. They call for change, they encourage everyone to get involved in making a difference in the life of a girl. Education is changing their outlook, it is giving them confidence, giving them strength, giving them a future that is bright.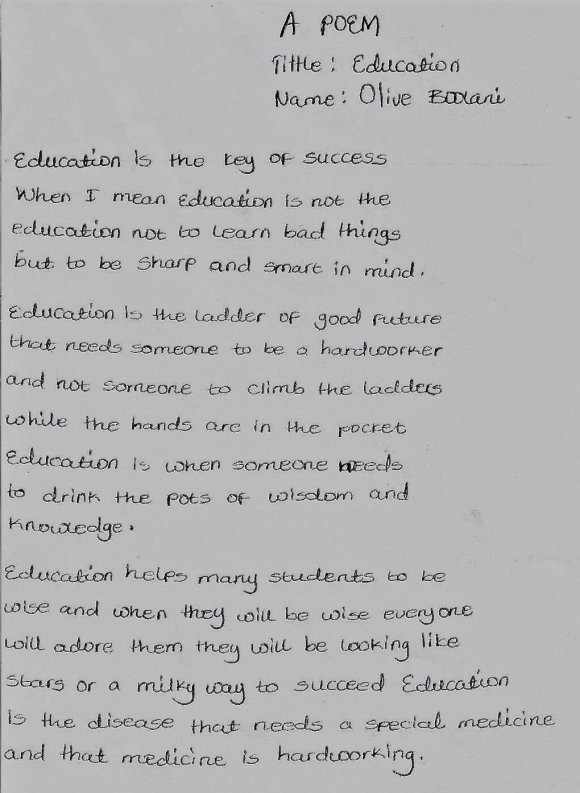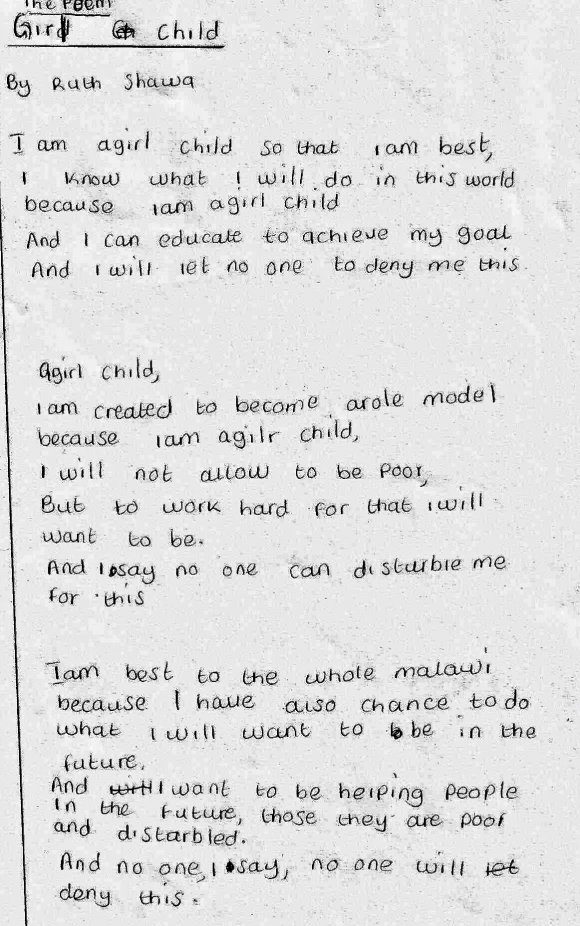 If you have any questions or suggestions to enhance your relationship with Kuwala Christian Girls School, please respond to this email and we'll do our best to help. Thank you for your encouragement, support and patience as we continue to grow, continue to learn and continue to impact the lives of girls with no other option in life; to educate and to deliver them out of poverty; giving them a chance to positively impact their families and communities.