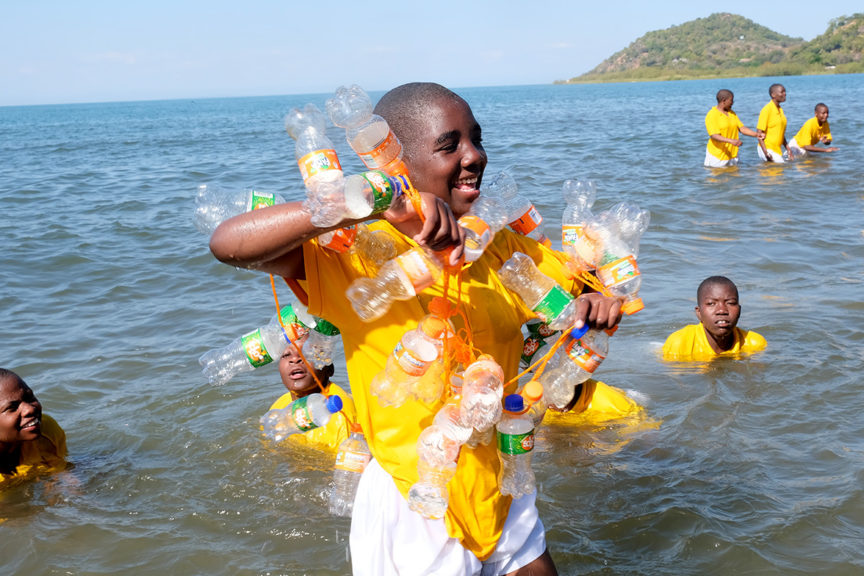 | Written by: Kuwala Publications Team
SHARE
Fun in the sun, Lake Malawi
The Form 1 and 3 students enjoyed a year-end field trip to Kabumba Beach on Lake Malawi. For many of these girls, it was the first time outside their rural area and to a lake. The bus trip was buzzing with many conversations and laughter, and the anticipation of the day's activities was exciting.
The bus trip was buzzing with many conversations and laughter, and the anticipation of the day's activities was exciting. The trip allowed them to travel through the sights and sounds of the big city of Lilongwe, which so many of the students have never had the opportunity to visit.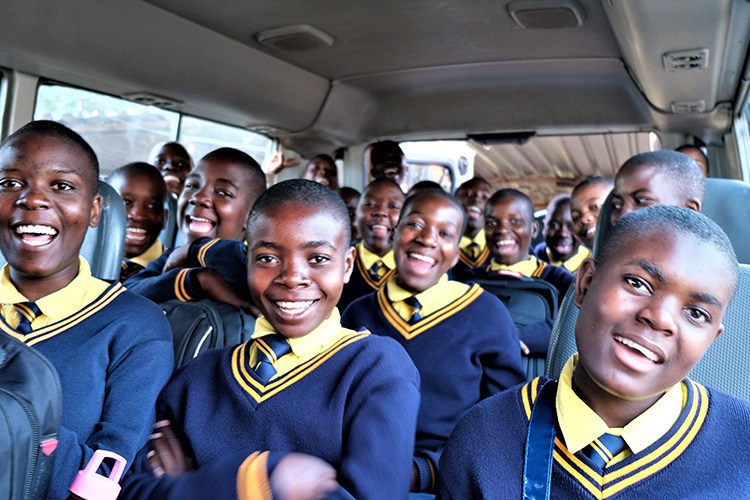 They were able to appreciate what they had been learning in Geography. They observed mountains, large natural forest areas and swamp lands. Seeing the blue waters of the lake was unique to them as they could only relate to how beautiful it was through books. The teaching staff organized teams of students and teachers for competitive games of a tag of war and beach football, known as soccer in North America. The girls got to wear the new colourful team pinnies that the Canadian Board members brought over in May, and the beach sand was perfect for a football field, running barefoot!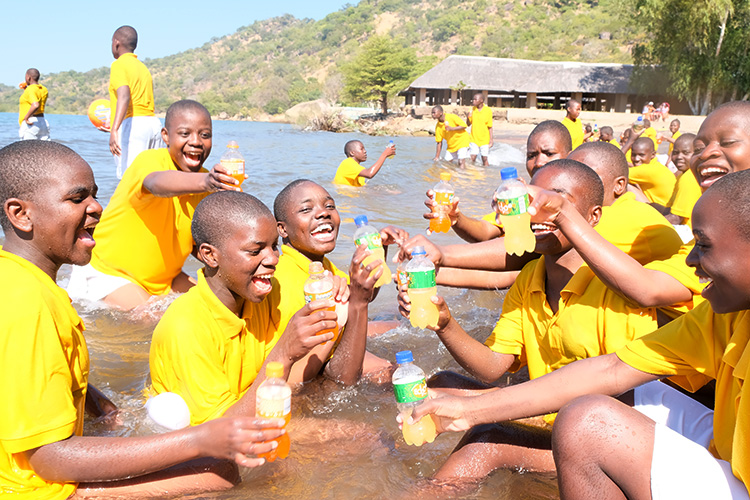 One of the students noticed that one of their beverage bottles was floating while enjoying a cold beverage in the lake. Curious, Lodges tried to put four empty bottles inside her T-shirt and tried to swim. Surprisingly, it worked; she could swim! Very quickly, the curiosity caught the attention of others, and they turned it into a science experiment; what if we placed many bottles together? Using a string, the girls tied several bottles together; although they had great results, the challenge was that their design was difficult to wear as a flotation device. Encouraged by the results of this quick experiment, they decided they would continue to try new ideas next term when back at school.
---
Campus update
Earlier this month, Kuwala hosted a meeting with the upcoming Form 1 students and their parents. Mr. Maganda reviewed the rules and expectations with the parents in the local language of Chichewa so they could understand completely. The student application process is thorough to ensure the girls are committed to the hard work it will take over four years to achieve their secondary education. It measures their willingness to learn and confirms they work well with others and are comfortable living on Campus. It takes the commitment of the student and their parents to achieve this success.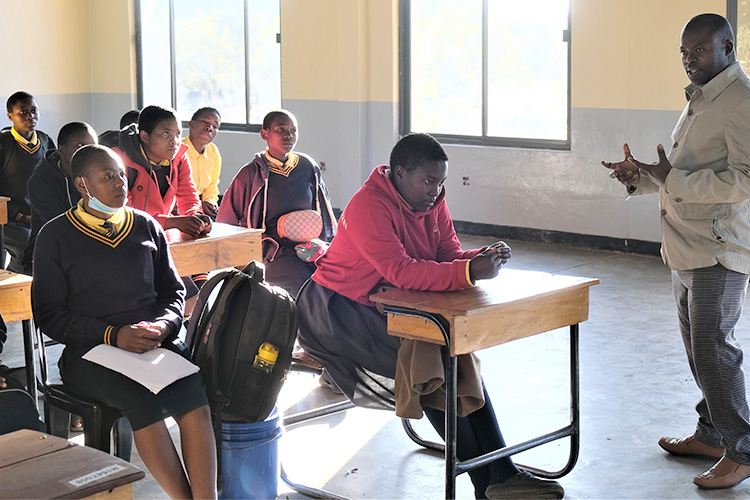 Mr. Maganga held the last assembly on July 21 before the Form 1 and 3 students went on break until September. His message was clear and precise: "Next year, you will move up to Form 2 and 4, and all of you will be National Exam candidates; please go home and continue to study."
The exam results are in, so many students are relieved they have passed! They are packing up, taking their last photos with their teacher and heading home for a break until September. Other outstanding and exciting news about our first graduating class in 2022 is that over 40% of our students qualified for University. This is a significant achievement for Kuwala, excellent results we can all be proud of.
---
Campus Security update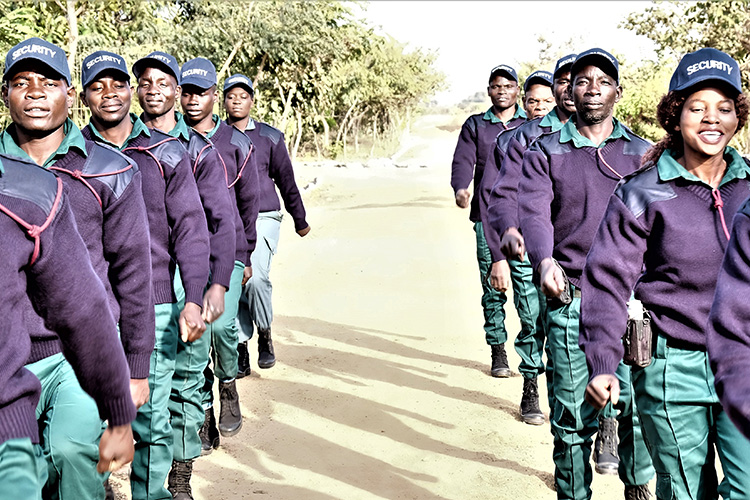 Kuwala is thankful for an incredible, hard-working support staff. Our security team has been exceptional in providing 24-hour security on Campus. Implementing a dedicated security team at the Campus ensures student safety, a fundamental aspect of creating an effective learning environment. The country has had struggles with issues such as child marriages and gender-based violence, which can directly impact the safety of young girls. In response, many schools, particularly those with female students, may have taken steps to establish rigorous security protocols. A dedicated security team in such an environment would safeguard the students against potential threats, creating a more secure space where the focus can be solely on educational growth and development.

The security team assures the parents and guardians about the safety of their wards on the school premises, a vital factor considering the cultural and societal challenges girls often face in getting an education. The security team contributes not only to the physical safety of the students but also to a sense of psychological comfort, fostering an atmosphere where they can learn without fear or apprehension.
---
Our Creative Team in Malawi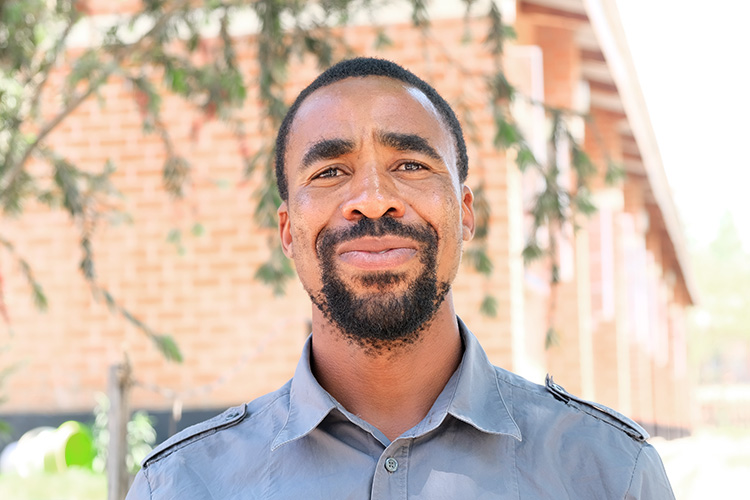 The Kuwala Canadian Board would like to thank Chimwemwe, our past Kuwala photographer, who has been capturing incredible photos in Malawi. Chimwemwe will continue providing backup support for the new Newsletter Team photographer living at Kuwala. We truly appreciate your creative talents in capturing the smiles and action at Kuwala. Our newsletter stories spring to life with the colourful photos you send, and the videos speak volumes to our donors and supporters worldwide on our social media channels and presentations. We value our friendship and thank you for your incredible contribution to Kuwala!
Meet Chembekezo Tchaire
Kuwala's new Newsletter Team photographer in Malawi.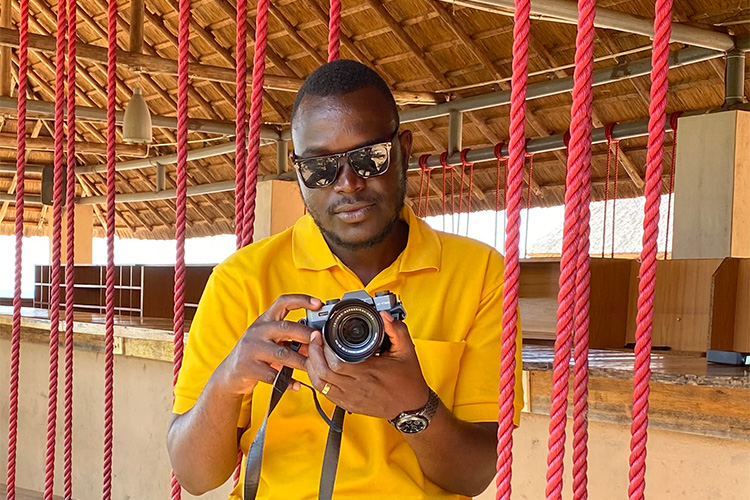 In his own words…
I am a Mathematical Science graduate with Distinction from the Malawi University of Business and Applied Sciences. At Atsikana Pa Ulendo Secondary School, I am Deputy Head of Science and Technology. I also work as a Mathematics and Computer teacher. I am proficient in using Microsoft Office, SQL, programming languages in Java, C# and C++, Python, and statistical packages R and SPSS. I also have expertise in statistics and the ability to design inferential models for analysis, analyzing complex data and presenting findings in various formats. My wife, Grace, is a teacher at Kuwala, and we now live in one of the houses on Campus. I am enjoying my position, learning and working on photography for the newsletter team at Kuwala.
---
Campus Landscaping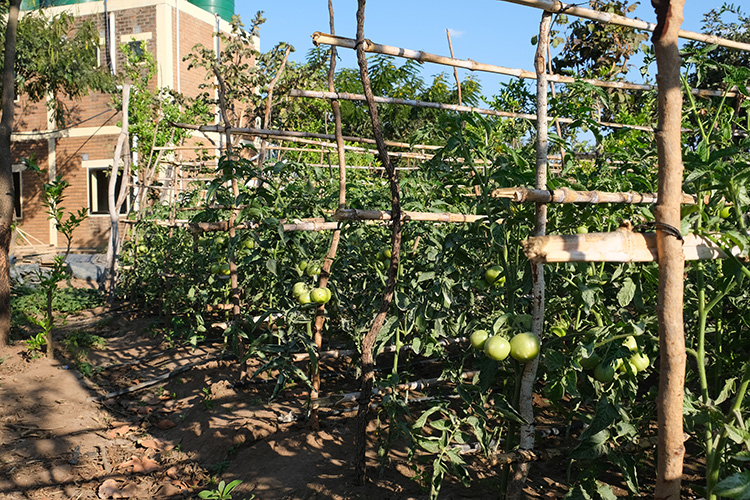 The Campus becomes more beautiful daily with walkway borders and centre junction spaces designed to direct traffic flow and greenery everywhere! The gardens around the Campus are starting to bear fruit. Drainage tiles are installed on all the building perimeters to keep the heavy flooding from the seasonal rains away from the building interiors.
Workers on Campus will remain busy during the break. Teachers and staff who live there will take some time to recharge and begin preparations for the new school year in September.
---
Note: change in publication frequency
Our Kuwala Newsletter Team will take a break in August. However, story development will still continue throughout the month, so watch for a colourful and robust newsletter in September. Our format for the new school year will be to produce a newsletter every two months, bringing you updates on all the exciting stories from the field. This change will allow us more time to create the articles and gather all the images for the print and online newsletters..
---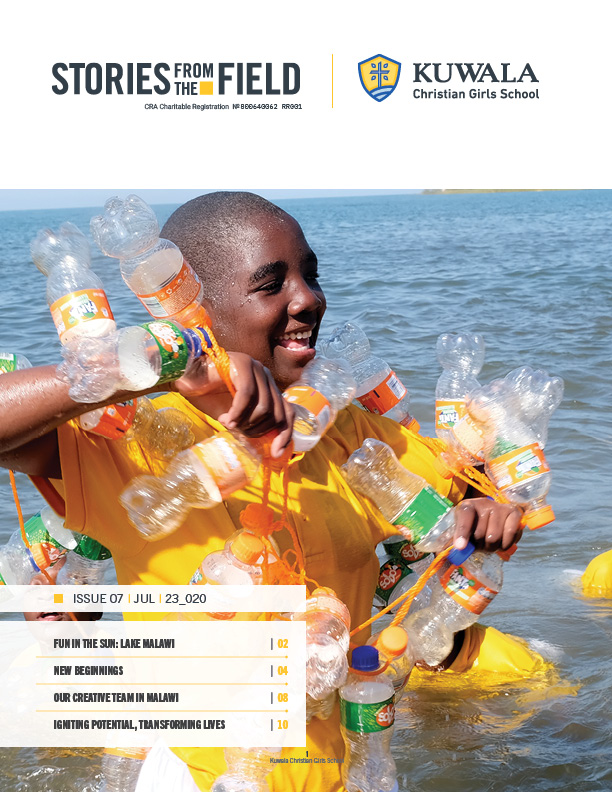 https://www.kuwala.org/wp-content/uploads/2023/07/Kuwawa_Newsletter_JULY_2023.pdf
---