| Written by: Leslie Kinzel
SHARE
St. Peter's Hall foundation is solid.
May 2019займ без процентов на карту без отказа без паспорта взять срочно месяц сбербанк
We are very excited as construction is underway for the St Peter's Assembly Hall. Our temporary kitchen has served us well, but will become a building for additional use. The new Assembly Hall will contain seating for 150 people, washrooms, a full complete kitchen with gas and running water, a food preparation area and a supplies and dry storage area.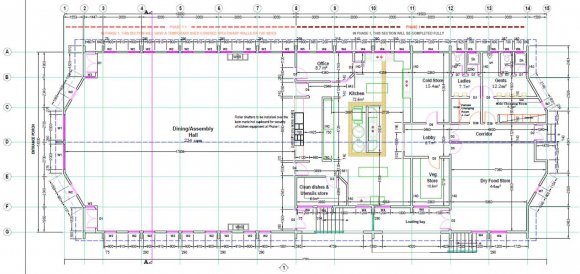 In Malawi, everything is done by hand, this takes time and patience. Measuring, developing and excavating the area, the arrival of gravel and materials all take a tremendous amount of planning and coordination. All the bricks are hand made, there is no big machinery in Malawi. Our partner and on-site contractor has done an incredible job of the other buildings at Kuwala, so we are excited to see this new facility come together.
At the same time, we are excavating and building our first teachers house and greenhouse. The plans are in place and the materials are arriving. We will keep you posted on the developments of these projects. It is such an exciting time at Kuwala. We are extremely blessed by the ongoing sponsorship, prayers and committment by so many people!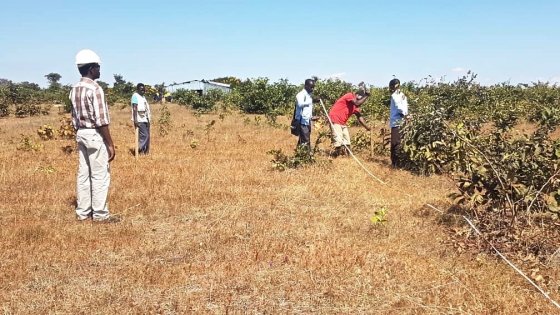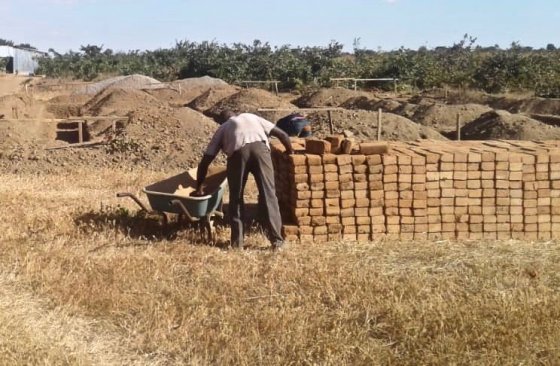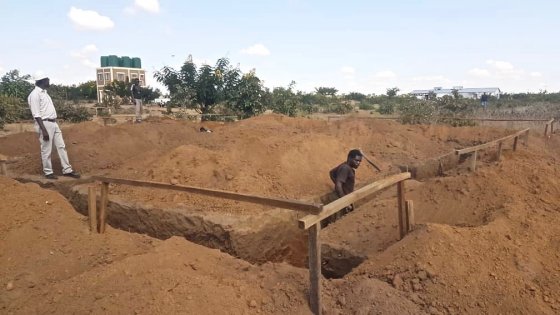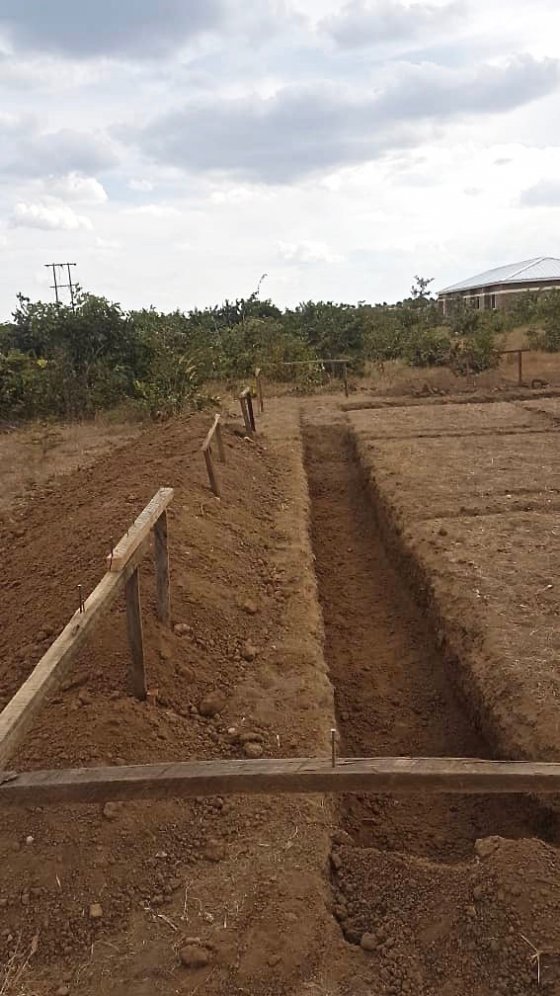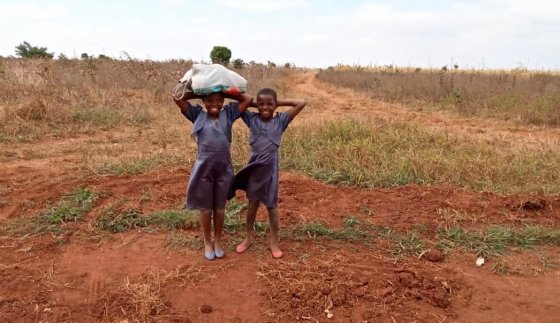 Not only are we building at Kuwala Christian Girls School, but we are employing the villagers in the area. This creates such excitement in the neighbouring villages and everyone benefits from the school and its purpose. Here is an example of that excitement. Twins, from a neighbouring village, have stopped by on their route to check out what has been happening. Such happiness is seen on their faces, as they know something incredible is happening here, something life-changing!
Pass along our story, pass along the YouTube video link. We are still looking for more sponsorships, our goal is to have each and every one of our 60 girls sponsored. We are almost there. Our $100.00/month ($1200.00/year) scholarship sponsors will receive a separate personalized email with a picture and profile of their student that will include a personalized letter written by your student. Further communication will continue throughout the year from the students to their sponsors.
If you have any questions or suggestions to enhance your relationship with Kuwala Christian Girls School, please respond to this email and we'll do our best to help. Thank you for your encouragement, support and patience as we continue to grow, continue to learn and continue to impact the lives of girls with no other option in life; to educate and to deliver them out of poverty; giving them a chance to positively impact their families and communities.