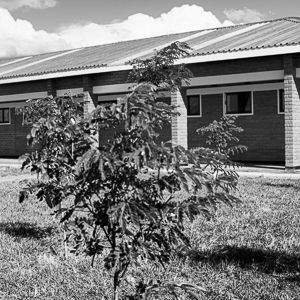 | Written by: Leslie Kinzel
SHARE
2018
The first Hostel for 60 girls is constructed. Each bedroom is equipped with two sets of bunk beds. For many of these girls, it will be the first time they will sleep on a mattress and blanket. The Hostel also provides bathrooms and showers. Again, for many of these girls, the first time they will have a flushing toilet and running water.займ по паспорту без справок в день обращения
Construction on a two-story water tower is started and built to provide a workshop on the main floor and offices and administration on the second floor. A septic system and sewer system are complete with the capacity to fulfill the needs of the long-term vision and potential size of the school.
In preparation for the opening of the first class at Kuwala, a three-room classroom block and a temporary kitchen and dining hall are completed. September 9th – Kuwala opens its doors to the first 60 girls to begin classes in Term 1; the Canadian equivalent of Grade 9. These girls have been chosen through an interview process from hundreds of girls wishing to attend secondary school. Most are from rural areas and all from impoverished socioeconomic backgrounds and families experiencing extreme poverty. The girls receive a uniform in the school's colours of blue and yellow. Desks arrive as well as school supplies and textbooks. The girls move into the Hostel to live on campus during the school year. They receive three meals a day and have the responsibility of daily chores and homework. Weekends are scheduled for laundry, study, sports, community activities, Church and worship.
The Scholarship Sponsor Campaign begins. $100.00 a month/$1200.00 year provides education, housing and meals for one girl at Kuwala. An Accounting program established for both the Malawian and Canadian Board provides consistent, transparent communication and tracking of all the programs for the school. Dr. Allan Jones, an Optometrist with Canadian Vision Care, a registered Canadian Charity, visits the school. Dr. Jones provided free eye exams for the girls and provided free glasses for those who required glasses.
Solar panels are installed on the dormitory, providing light to the girls in the evening for their study time.