To support the growth of Kuwala we need to fundraise. Know that approximately 96% of donated funds go directly to Malawi girls to support their educational goals while at secondary school.

We use social media and this website to launch interesting campaigns that highlight the struggles and challenges these girls face while trying to get an education. Knowledge and skills can break the cycle of poverty and give sponsored girls their educational dream of a lifetime. Education goes beyond shaping us as individuals it enhances our perspectives and teaches the larger community about values and human rights. The following content has appeared on our social media platforms.
---
Shine a light on Kuwala
---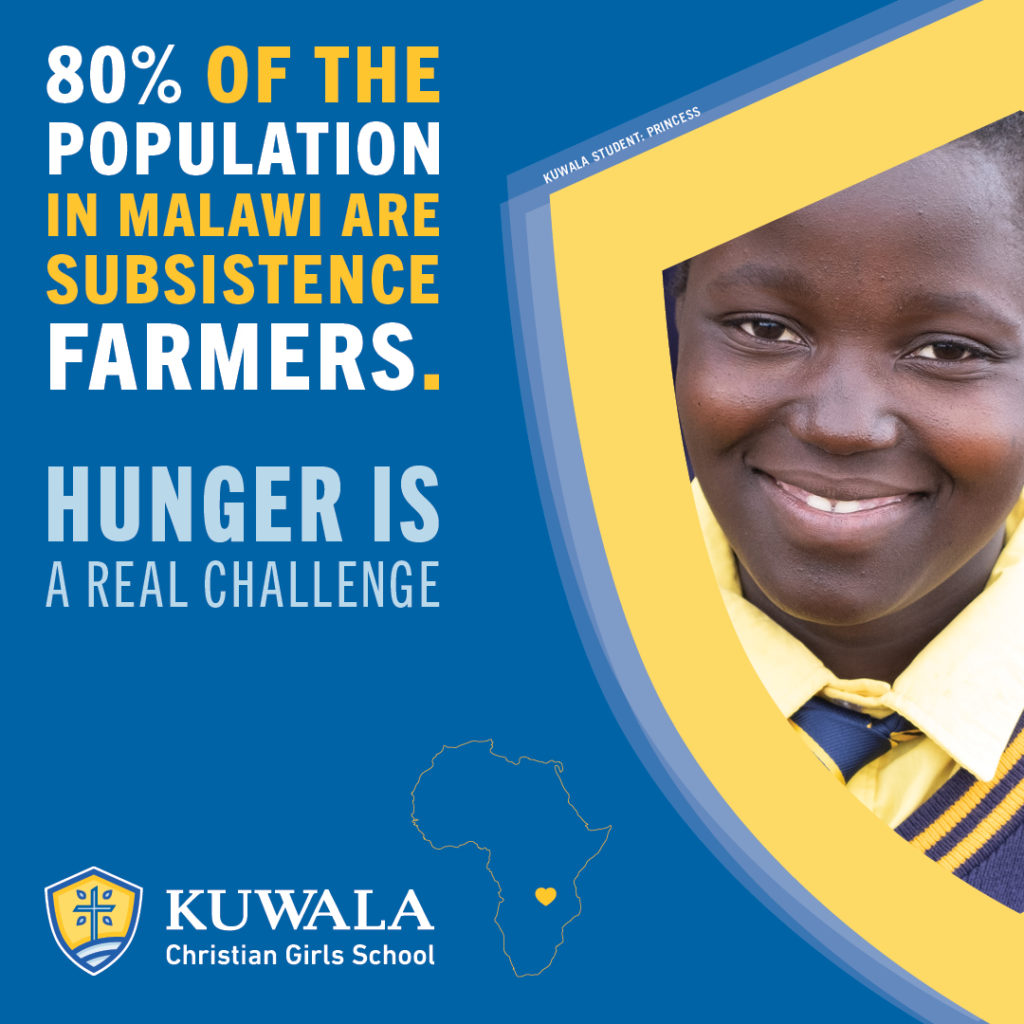 Access to safe, and nutritious food in Malawi
Smallholder food crop production primarily shapes the Malawian food supply. Ma­lawi's decades-long focus on improving smallholder productivity has only moderately improved food secu­rity and nutrition outcomes. Country statistics indicate an estimated 36.7 percent of rural Malawian house­holds failed to access sufficient calories in times of food insecurity stress. During these prolonged periods of stress, it is estimated that 47 percent of children under the age of five have stunted growth.
When the crops fail, the cycle of hunger begins. Last Christmas, the Kuwala school reached out to the local community to provide famine relief. In times of need, it's the Christian way to give what you can to help your neighbour. At the school, a donation of $1250CND means a girl is sponsored and has 3 nutritious meals a day. In addition, the school operates gardens and a greenhouse to supplement the food supply and sells access to the local market.
Research
https://www.ifpri.org/publication/agriculture-food-security-and-nutrition-malawi-leveraging-links
---